Dixon Hall began as a soup kitchen in 1929, and since then has been steadily increasing and strengthening a diverse range of integrated services for residents of East Downtown Toronto.
Dixon Hall is a multi-service agency, and serves more than 10,000 people annually, impacting the lives of the most vulnerable and the most at-risk members of our community. We work with at-risk youth, seniors, adults with physical and health disabilities, people who need housing, individuals searching for employment, those with mental health issues, and newly immigrated individuals and their families.
We acknowledge that Dixon Hall's programs and offices sit on the traditional territory of many nations, including the Mississaugas of the Credit, the Anishnabeg, the Chippewa, the Haudenosaunee and the Wendat peoples, and is now home to many diverse First Nations, Inuit, and Métis peoples. We also acknowledge that Tkaronto, now known as Toronto, is covered by Treaty 13 with the Mississaugas of the Credit and the Williams Treaties signed with multiple Mississaugas and Chippewa bands.
Ancestral Acknowledgement
We all share our connection to the treaties that shape our nation, whether we arrived as settlers, immigrants, or newcomers in this current generation or in generations long past. It's important to recognize that some among us have ancestral roots tied to the involuntary migration of the Trans-Atlantic Slave trade. Therefore, we also extend our respect and recognition to the ancestors of African Origin and Descent, honouring their enduring legacy.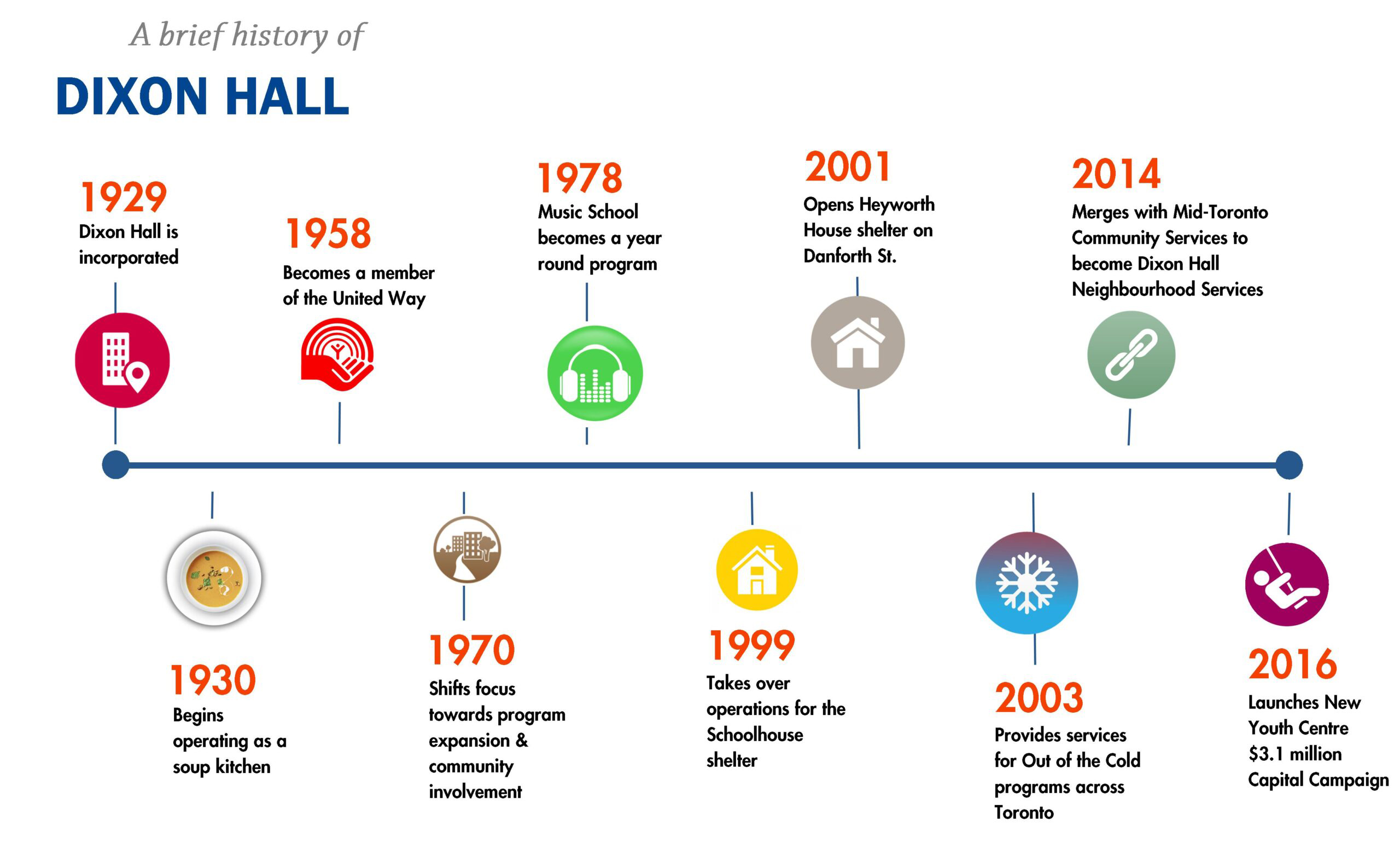 We create lasting solutions to end poverty, social injustices, and isolation in Toronto
A city where everyone thrives
Respect – We believe that everyone has qualities and value worthy of admiration
Diversity – We believe in an inclusive culture of diverse thought, experience, and background
Integrity –Commitments we make will be commitments kept
Care and Compassion – We live out our commitment for social justice through thoughtful action
Accountability – We are responsible for our actions, and inaction
Dixon Hall is committed to creating an inclusive workplace that reflects our diverse community to ensure we're best equipped to serve it. We encourage board candidates from diverse backgrounds and those who may need accommodation to join our Board. Our commitment to excellence in diversity goes beyond promoting equity. By incorporating a variety of experiences and perspectives, we create opportunities for innovative solutions and maximize the impact of our work.
Multi-Sector Services Accountability Agreement
The Local Health System Integration Act, 2006 requires that the LHIN and the HSP enter into a service accountability agreement ("SM"). The SM enables the LHIN to provide funding to the HSP for the provision of services. It supports a collaborative relationship between the LHIN and the HSP to improve the health of Ontarians through better access to high-quality health services, to coordinate health care in local health systems and to manage the health system at the local level effectively and efficiently.
View the agreement here.