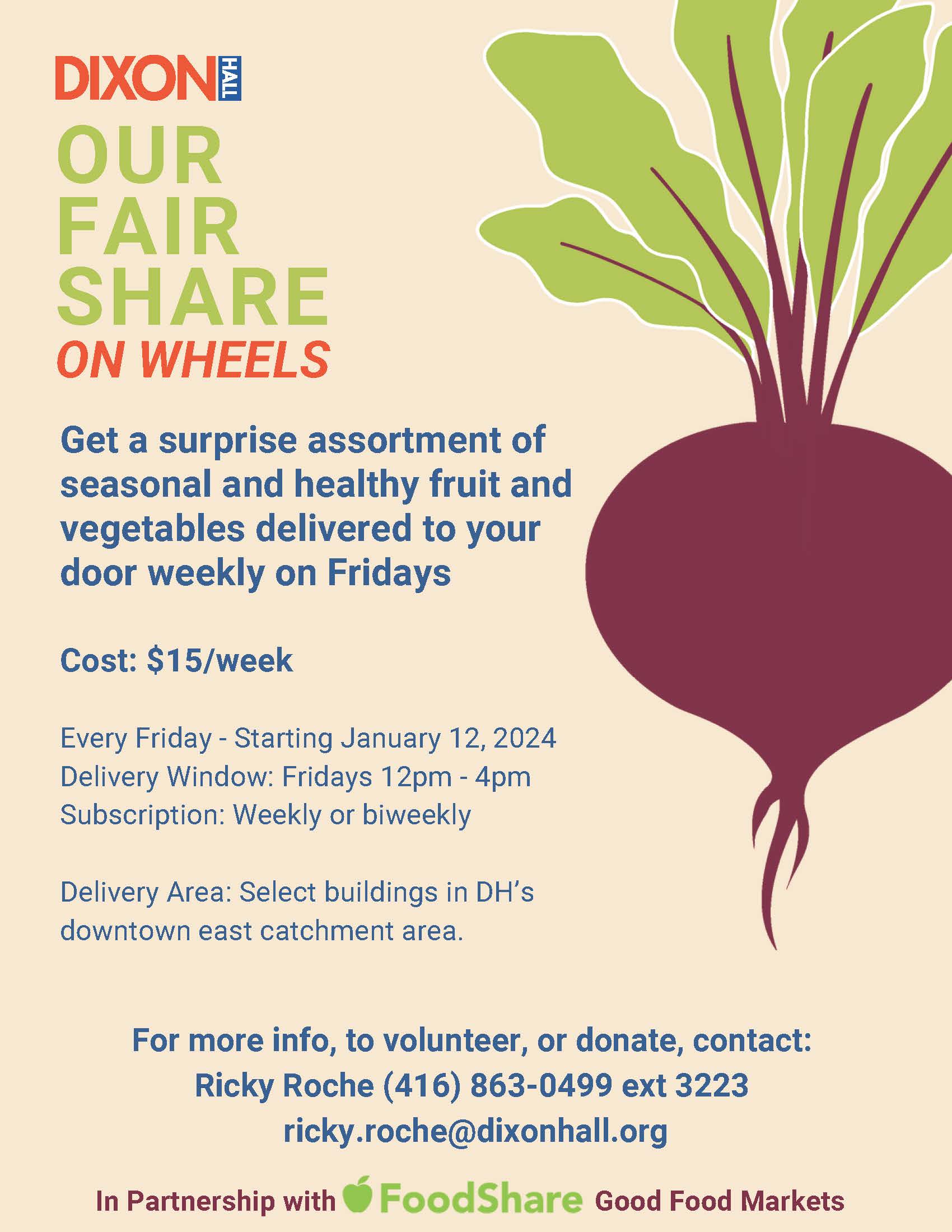 Our Fair Share on Wheels
In partnership with FoodShare Good Food Markets
Get a surprise assortment of seasonal and healthy fruit and vegetables delivered to your door weekly on Fridays!
Cost: $15 per delivery
Deliveries will take place on Fridays from 12pm-4pm beginning January 12th, 2024. There is the option of a weekly or bi-weekly subscription.
Delivery area includes select buildings in Dixon Hall's Downtown East catchment area.
A few confirmed areas for delivery:
St. James Town area
Shuter Street area
The Esplanade area
(Even if your address is not within these areas, please do inquire for eligibility.)
An example of weekly contents (Note: Your produce basket may not look exactly like what is listed below):
2 Apples
1 pack of Blueberries
1 Bunch Of Bananas
1 Green Cabbage
1 Broccoli
1 Bunch Of Kale
Onions
Yellow Potatoes
The contents of the produce baskets are subject to change based on availability and also what is in season at the time of delivery.
For more information on how to join, volunteer, or donate, contact Ricky Roche (416) 863-0499 ext. 3223 or by email at Ricky.Roche@Dixonhall.org
For more information on how to join, volunteer, or donate, contact Ricky Roche (416) 863-0499 ext. 3223 or by email at Ricky.Roche@Dixonhall.org