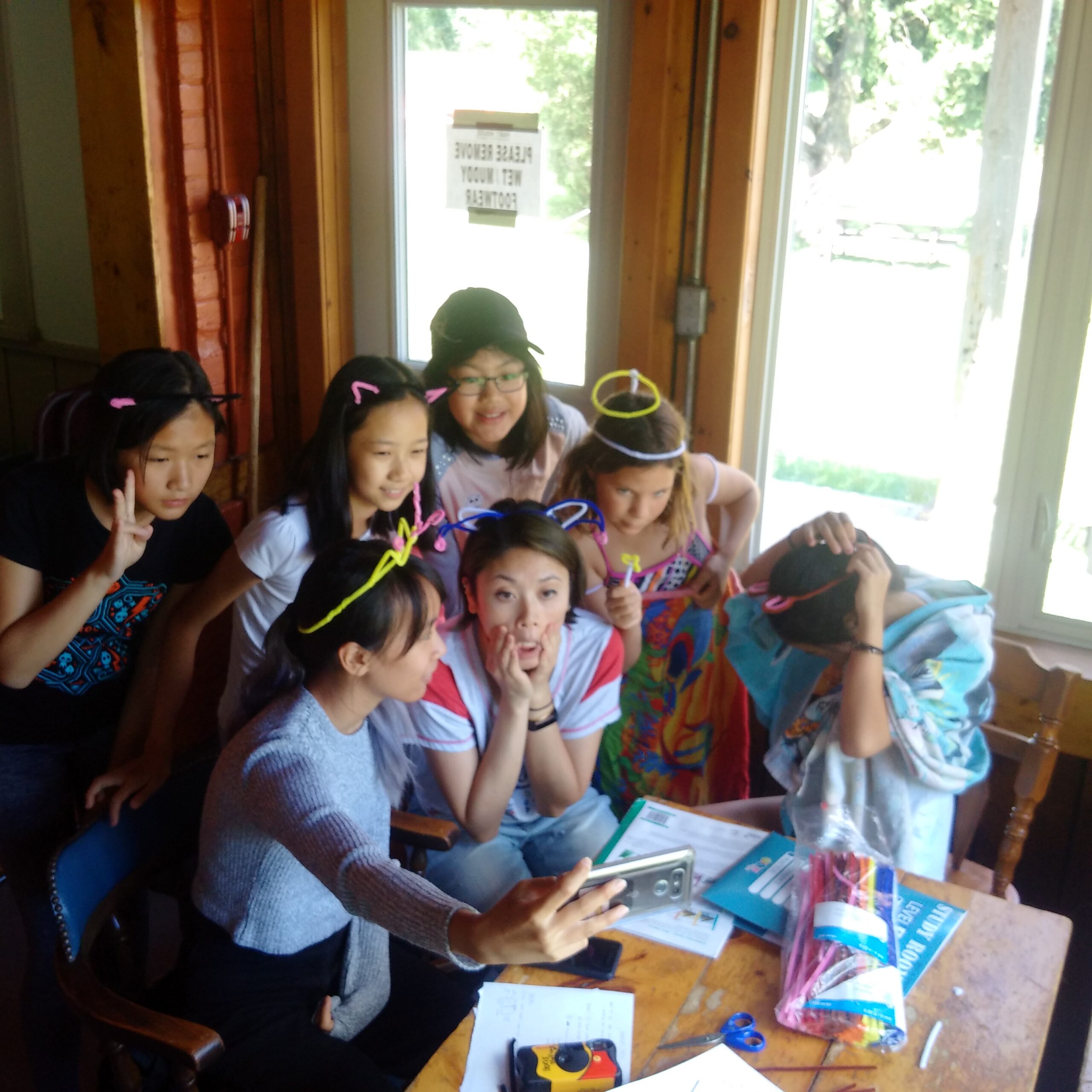 Amplifying Impact: Overnight Camp's Effects on Music School Students
Summer is an exciting time of year for young people, and the students of Dixon Hall Music School are no exception.
Every summer, our Music School offers camps for students, and opportunities to attend cultural and sporting events in Toronto. Our students have seen the Toronto Blue Jays in action, attended the Shaw Festival, and gone to the opera. One of the highlights of the Music School's summer calendar is the chance to attend a one-week overnight camp at Hart House Farm in Caledon.
The summer camp runs for two weeks in July. The first week is for older students, ages 11 through 16, and the second week is for younger students, from 8 to 11.
Highlights of this year's Senior Camp
Adolescence is a challenging transitional time, so counselors focus on helping campers express themselves in new and creative ways. When they aren't practicing their instruments and enjoying the picturesque setting at Hart House Farm, campers are engaged in arts and crafts, music workshops, and playing baseball. Campers are also expected to contribute around the camp, and help out with meal preparation and clean-up.
To encourage self-expression, the campers performed in an Air Band showcase at the end of the week. Using different costumes and makeup, campers envisioned, created, and choreographed their own interpretations of well-known songs. This activity let the campers relax, be silly, and experience the pure enjoyment of music and the performing arts. All of the campers were given disposable cameras and a journal during camp, and were encouraged to take photos of things they found meaningful. We're excited to get the photos developed and will share the journals in our waiting room with families and friends.
Highlights of Junior Camp
The second week of camp is devoted to our younger music students. Half of this year's group were new campers.
Many of our younger campers are also members of the Music School's choir. During camp, they came together to perform a song written by students during our March Break camp to connect with a group of Syrian refugees living in Jordan, who also study music. We recorded the choir's rendition of the song and plan to send it to the music students in Jordan to maintain our international friendship.
Amplifying Impact
Summer camp is an opportunity for our students to work more collaboratively with their fellow campers, and to make progress in their musical education in a more individualized way. On the first day of camp, students are told that they'll be learning an entirely new song before the week is over. They're normally surprised to hear this, and they're even more surprised at how much more they enjoy practicing when they're at camp, in a beautiful setting surrounded by trees and nature. It's a tranquil environment, worlds away from the downtown neighbourhoods they live in. Students also notice the impact of increased access to their instructors and how it results in improved skills, greater confidence, and a deeper interest in their instruments. In one week, many students progress as much as they would during an entire month of evening or weekend lessons.
Dixon Hall Music School's overnight camps are made possible thanks to the generous support of The Minstrel Foundation. Almost 80% of families with children in our Music School earn $26,000 or less annually. Without the subsidized lesson rates we offer, music education would be out of reach for many of our students.
Click here to learn more about Dixon Hall Music School and how you can help make music education accessible for families in Regent Park and downtown east Toronto.