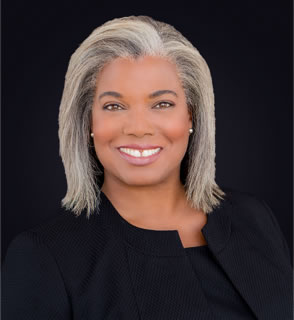 Announcing our new CEO, Mercedes Watson
We're excited to share some big news with all of our supporters and community members today – the selection of our new Chief Executive Officer, Mercedes Watson. Mercedes was unanimously chosen by our Board of Directors based on her extensive leadership background and her experience in advocacy, as well as her commitment to supporting vulnerable populations.
For the past two decades, Mercedes has led large-scale organizational change initiatives, while creating innovative systems that have helped collect and generate millions of dollars for those whose rights she has represented. We're thrilled to have Mercedes join us at such a pivotal time for our organization, as we embark on some of our most ambitious projects to date.
Mercedes has been a senior partner with the Thought Dept. for the last 10 years and has also successfully managed a mediation practice. She serves as a rostered mediator for the Ontario Public Service and has been a facilitator at Queen's University's Industrial Relations Centre since 2012.
We're looking forward to officially welcoming Mercedes to Dixon Hall on May 22.