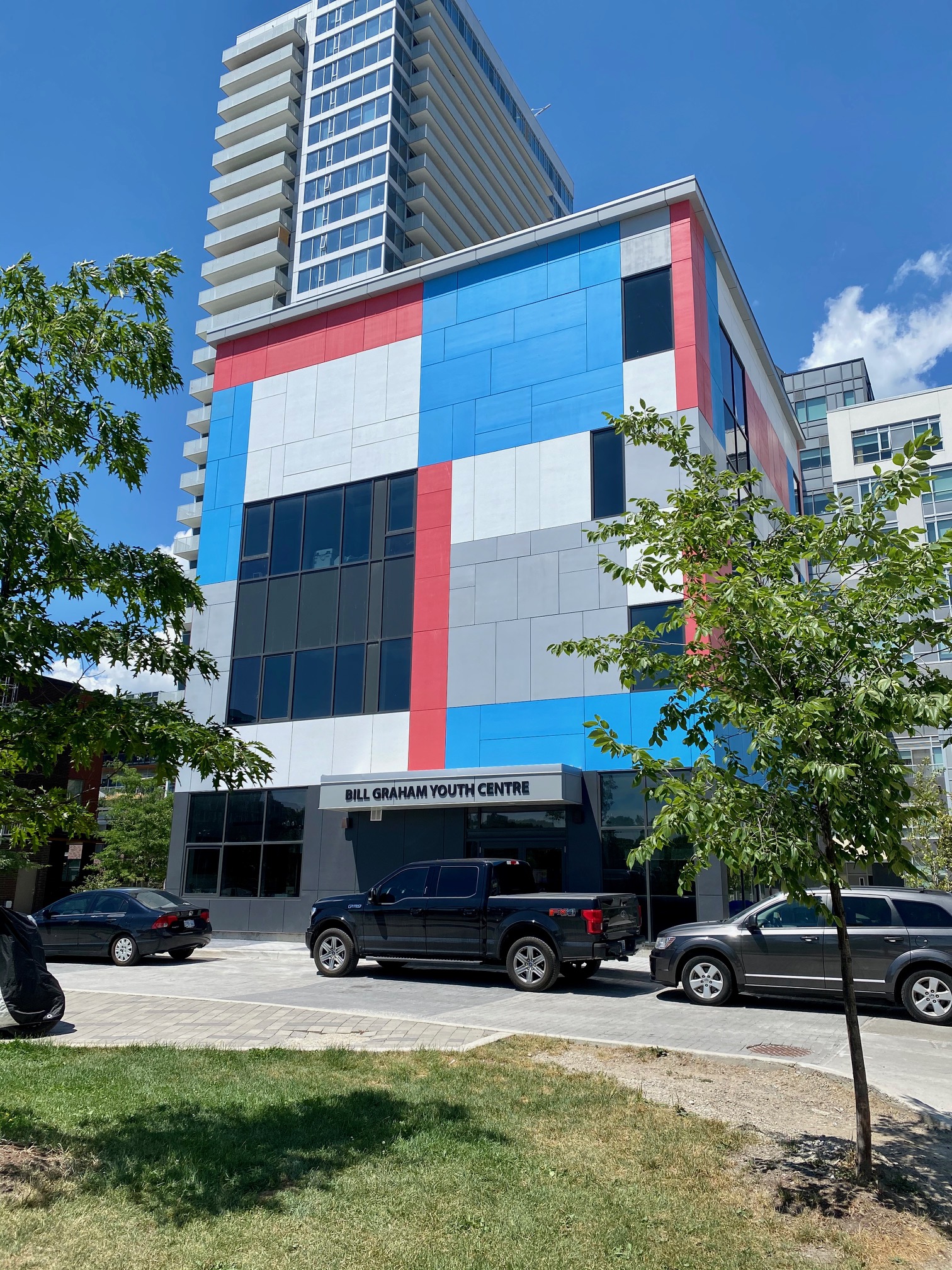 Welcome to the Bill Graham Youth Centre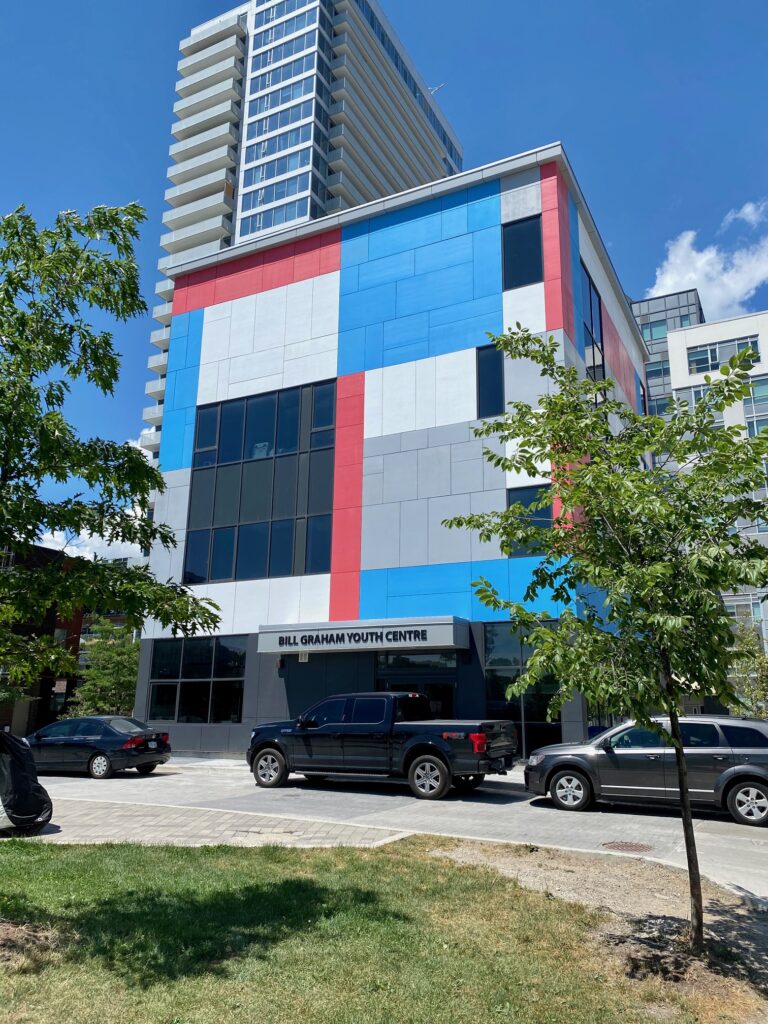 It is with great joy that we can at last confirm that the construction of our new building is officially complete! And we are thrilled to let you know that the building has been named in honour of the lead donor from our capital campaign.
Having a safe, inviting space for our young community members and their families is so important to Dixon Hall and to our staff and volunteer teams. We are so very proud and delighted to be able to welcome our young community members and their families to the Bill Graham Youth Centre. Bill Graham has long been a vital force in Canadian politics and he and his family have been wonderful supporters of Dixon Hall for many years. The contribution from Bill and his wife, Cathy, galvanized our team of supporters and helped to pave the way for this project.
Thanks to the generous support of our tremendous community of donors, including all levels of government and Toronto Community Housing Corporation, we're able to welcome Dixon Hall Music School and our Children & Youth programs into a new, bright, colourful space in the heart of Regent Park.
Located at 51 Wyatt Avenue, the new building was designed to offer a comfortable space where youth from Regent Park and surrounding neighbourhoods can participate together in the programming to make new friends, learn new skills, and just be themselves. The colourful design of the exterior flows through the front doors, into all the rooms and hallways of the new Youth Centre. Murals designed by three Toronto artists, Jacquie Comrie, Peru Dyer Jalea, and Kirsten MCrea, along with some of our young community members, create a vibrant, inviting, and uplifting space, inspiring participants enrolled in our programs to dream big, and feel limitless in their ambitions.
As the construction of the building finished earlier this year, opening festivities and recognition events were brainstormed, parties were planned, and save the dates were sent out to celebrate its completion. However, as Ontario entered a state of emergency due to the pandemic, we joined the City and the world in closing our doors and modifying our services to follow new safety measures. All celebration plans were paused, including those for the grand opening of our new Youth Centre.
Now that the Fall is upon us, and back-to-school plans are being actioned, we are in the stages of carefully considering what might be possible for our Fall programs. The Children & Youth department used the space for modified summer camp activities, and are now looking forward to some small-scale programs (with COVID-19 protocols in place). The Music School is currently hosting all its programs online through virtual lessons and tutorials, but does look forward to eventually resuming in-person music lessons and jam sessions so that youth can use the new space for its intended purpose – as a safe haven to express themselves freely, and be the rock stars they truly are.
We want to once again thank our community of supporters for their generosity and patience. Stay tuned for information on when we can welcome you to share this exciting new space with us.