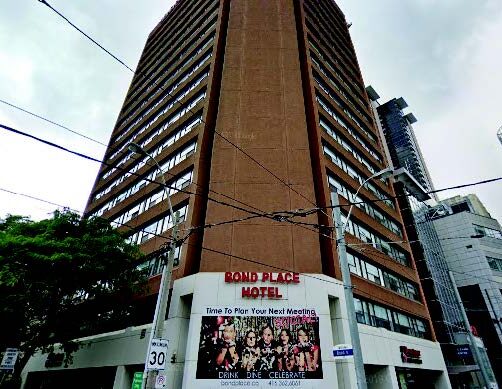 Dixon Hall Housing Services Supporting Clients at Bond Place Hotel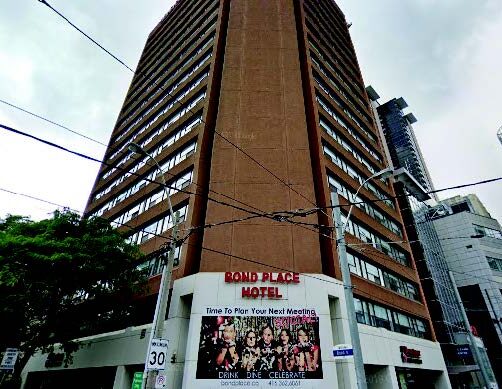 According to the 2018 Street Needs Assessment, there are nearly 9,000 individuals experiencing homelessness in Toronto every night. In an effort to combat this crisis, worsened during the COVID-19 pandemic, Dixon Hall has joined with the City to operate additional locations and services for clients in need of shelter and housing supports.
In addition to the three housing sites we had been operating – Schoolhouse Shelter on George Street, Heyworth House Shelter on the Danforth, and a 24-hour emergency respite on Lake Shore – Dixon Hall has taken on the operation of four additional sites to enable physical distancing for clients during the pandemic. Dixon Hall now operates a temporary Respite Service at 354 George Street, as well as operating at both the Strathcona and Victoria Hotels.
On August 21, Dixon Hall began operations at the Bond Place Hotel, at 65 Dundas Street East. The new accommodation provides services to adult couples and singles of all genders. Guests who had been residing at our COVID-19 Emergency Site at 188 Carlton Street have since relocated to the Bond Place Hotel, and traditional Out of the Cold guests will be welcomed at this site beginning early November. The factors which forced the early closure of the Out of the Cold program last March persist; it was agreed by all stakeholders that a different approach was needed at this time. The Bond Place Hotel is part of that response.
Despite the obvious challenges associated with a global pandemic, new and emergent responses to COVID-19 have led to some exciting and timely responses to homelessness. There has been both nimbleness and ingenuity across the community sector serving homeless men and women. Some of those efforts and responses are now embedded in the program model at the Bond Place Hotel.
All clients at the Bond Place Hotel will have access to Mental Health and Addictions case management, a robust Medical Support model from our health partners, food programming, harm reduction supports and community engagement opportunities and strategies.  The housing team will continue to work towards permanent housing options for its clients and will work closely with community stakeholders to assure augmented safety and security strategies are central to the work that we are doing in the Bond Place neighbourhood.
These new and exciting changes are happening quickly. In partnership with the City of Toronto, we have begun a community engagement strategy that will engage local stakeholders in a collaborative strategy designed to recognize and meet the needs of this diverse and multifaceted community. We are proud to do this work, and to engage in these conversations with our neighbours. Together, we are working to help ensure that those in need of support in our city continue to receive it. Dixon Hall takes pride in understanding and supporting the diverse voices in our communities of service. Stay tuned for more updates.
For more information about the Bond Place Hotel contact:
Bondplacehotel@dixonhall.org
Bond Hotel Community Line for General Inquiries: 416-668-3716
Bond Hotel Staff (24-7 for immediate concerns):  416-688-5014