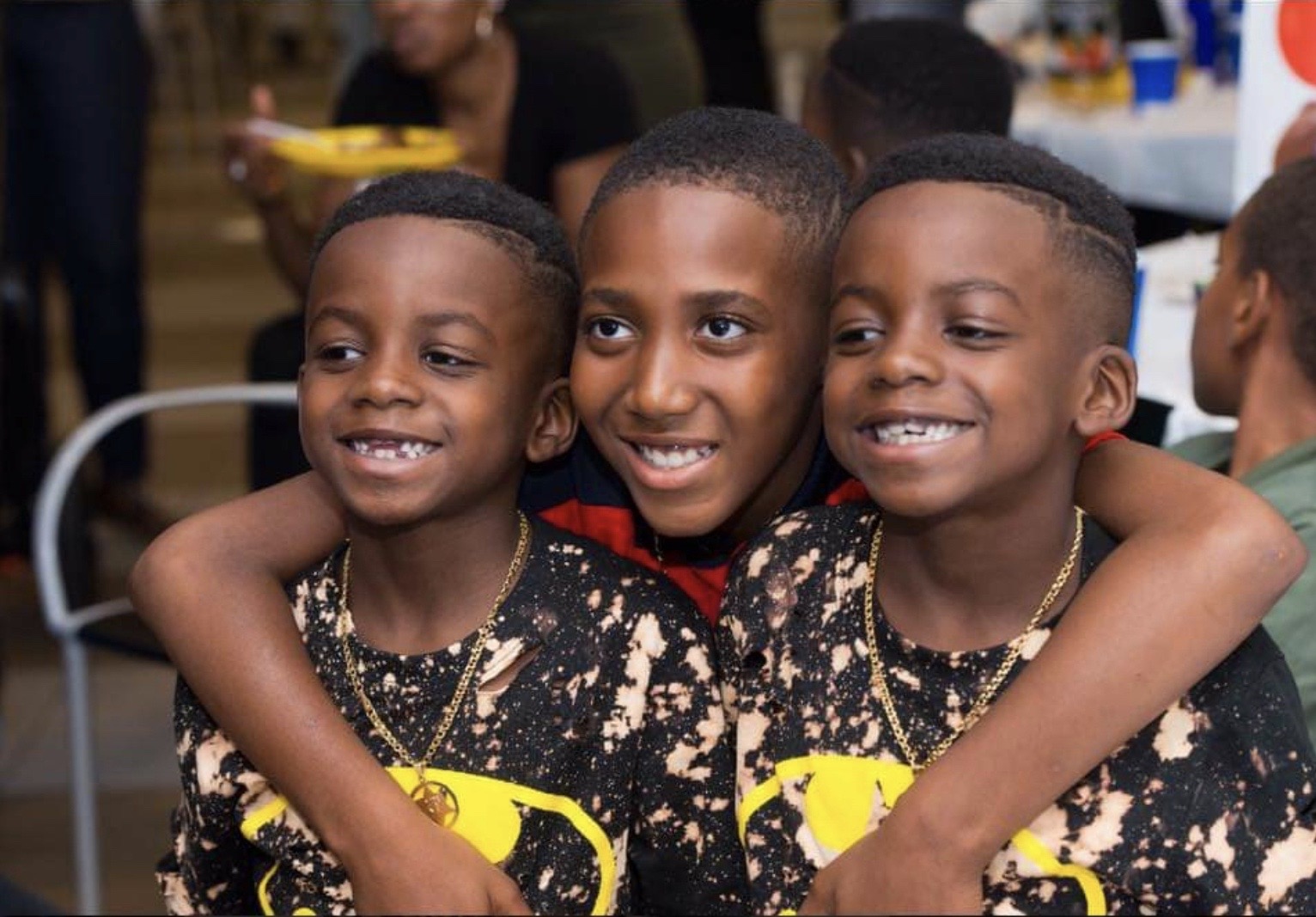 Community Caring in the '6: Zelek's Story
*with guest appearances by Drake, Steph Curry, and Super Sophia
The Children & Youth department at Dixon Hall has been offering summer camp and youth programs to the Regent Park neighbourhood and surrounding areas for 40 years. Our young community members join our programs at various points during their youth or adolescence, and often choose to stay involved in the community right into adulthood, thanks to the support system and connections they build with staff, counsellors, volunteers, and other program members. The department is a tight knit family who focus on helping the community in any way they can, building strong relationships that last a lifetime.
Temeka Ishmael joined our Dixon Hall family when she was a young girl living with her family in the Regent Park neighbourhood. She attended our summer camp for several years, and she too like so many others established strong ties to the community and its members. After she outgrew the children & youth programs, she returned as a camp counsellor to give back to the community that she came to love and care for so much.
Today, Ishmael lives in Toronto with her three sons, 14-year-old Zelek, and her 11-year-old twin boys, Jeremiah and Josiah. Five years ago, Ishmael's life – along with the rest of her family's – changed indefinitely. Zelek, her eldest son, was diagnosed with a rare form of brain cancer. Zelek has been bravely fighting cancer with inspiring optimism, taking on the challenges that both his treatments and symptoms present. In recent months, however, as the pandemic continues unabated, and Zelek's treatment plans and medical care continues, there are moments when some of that spark fades.
On a recent visit to Sick Kids Hospital, Sandra Costain, the Director of the Children & Youth department – who has known Ishmael since the time she attended Dixon Hall as a child – noticed a difference in Zelek's usual optimistic and courageous attitude. She observed his lowered spirits and the toll his recent clinical trial and environment were taking on him. Costain left that visit with one goal in mind – to reach out to the east end community and to Dixon Hall family members to help deliver a message of hope.
Costain reached out to Mustafa the Poet, another Dixon Hall summer camp alumnus, who responded within two hours with a plan – and within another two days she had a video from Drake with a personal message for Zelek.
Zelek's reaction to the video is just as heartwarming to watch as is the message in it. Hearing from one of his idols that he's an inspiration of hope and strength left him in awe, and definitely raised his spirits. After viewing (and reviewing) the video, Zelek was able to stay alert and awake for the whole day, a definite improvement from recent days gone by. Building on the momentum of Drake's message and its positive impact on Zelek's health and mental well-being, Costain hopes to get in touch with some of Zelek's basketball heroes from the Golden State Warriors team (ahem, thank you, Steph Curry) to keep his spirits lifted, and help him in his fight against cancer. Fellow community members have also reached out to Zelek with kind words of encouragement, love and strength, including Super Sophia – a fellow cancer survivor and warrior – reminding Zelek and his family they have an army of support, and that they aren't alone in this journey.
Since Zelek's diagnosis, Dixon Hall has continued to support Ishmael's family by providing food security, respite and transportation services, and emotional support; but it's truly the community of thoughtful and resilient people who show up for one another – even during such unpredictable times – that remains the motivation and inspiration for the work that we do.