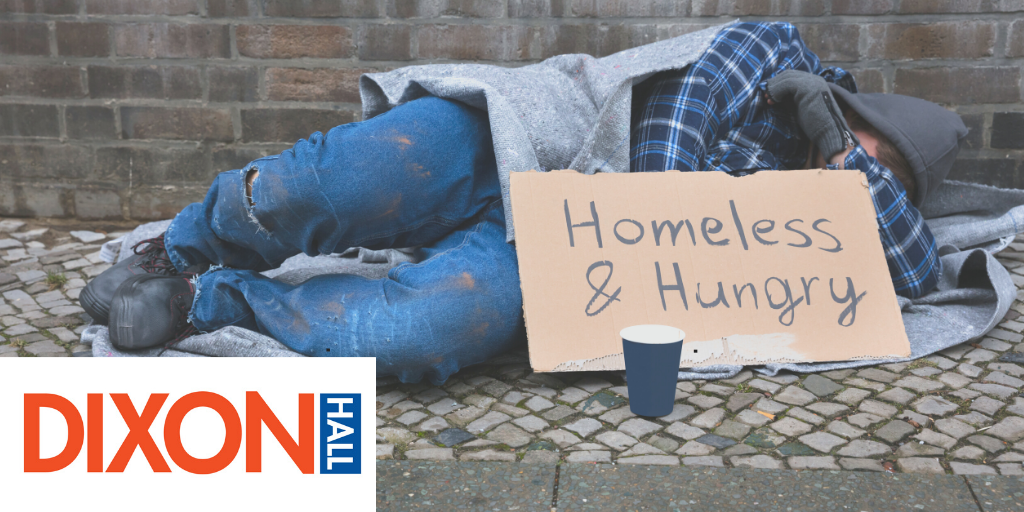 COVID-19 Update – We Need Your Support Now, More Than Ever
Right now, Dixon Hall needs your support. Because of COVID-19, we are doing work we never imagined, for a length of time that remains unknown, and serving numbers of people that are increasing every day.
COVID-19 has forced program and agency closures across the city, and is leaving those who are vulnerable in an even more precarious state. Our weekly community food programs have seen an increase of 50%. One client who came to pick up dinner last week told me, "Other programs are closed. We are starving out there. Thank you."
Dixon Hall's food programs are unfunded. We had to cancel our annual fundraiser that usually raises close to $100,000 to support them. And we are now facing unprecedented demand. Will you please make an urgent gift today to help provide emergency support in your community?
Your contribution will help us keep these food programs running safely, will help to ensure that Toronto's most vulnerable have something to eat, and someone checking in on them, as is the case with Meals on Wheels.
This appeal was not in our plan for this year. Although our budget includes food, we could not have been prepared for these steep costs and increased demand. We're asking for your support at this time, in light of these most unprecedented circumstances.
Now, in week three of our new reality – one in which distance, remote access, quarantine, and isolation are paramount – I want to share with you what I have seen happening at Dixon Hall. Incredibly, during these difficult days, I have seen our team find ways to safely increase support, to strengthen bonds, to come together, and to in fact, work more closely with our community than ever before. Support is being offered to seniors over the phone; the Music School is offering virtual lessons. It has been extraordinary.
Please donate and help support your community at this time. Thank you for your past and continued support of Dixon Hall, we hope you and your loved ones are safe and well.
Sincerely,

Mercedes Watson
CEO, Dixon Hall
P.S.  If you have already donated, thank you!  Please consider sharing our message with your contacts and help us continue to serve and support our community.