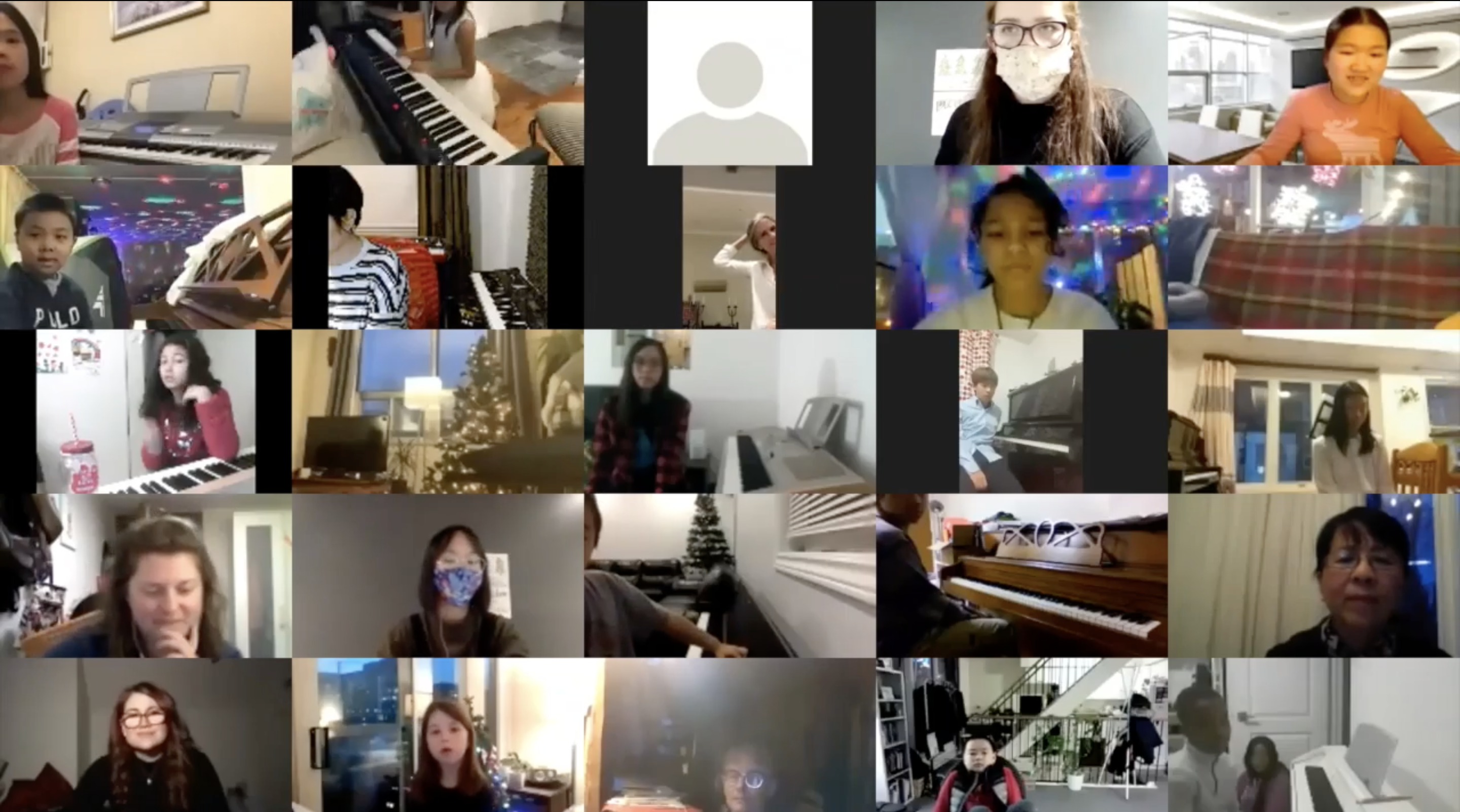 Dixon Hall Music School Holiday Concert
To celebrate the end of the 2020 school year, Dixon Hall Music School hosted its first ever virtual recital featuring over 60 performers!
The virtual concert gave students the opportunity to demonstrate what they have learned throughout the year and celebrate with friends, families, and teachers alike. The recital acted as a great way to stay connected to our community, and the results were both inspiring and heartwarming, and at times even comical. From the family dog sniffing the computer camera, to a sibling barging in on a performance, the kids and their families went all-out in dressing up, putting up lights, and making sure they were camera and performance ready.
We want to extend our gratitude to our amazing teachers, our talented students, and for everyone who came out to support the event, and enjoy a night of music, entertainment and community.
For those who missed the concert, or for those who'd like to revisit the special event, we've created a highlight reel of the concert. Enjoy!
We had hoped to have another online event in March to showcase some of our performers and to let the broader community join in the fun. Unfortunately, it doesn't look like that will be possible at this time. We will have more content on the Music School, including additional ways you can support, coming in the months ahead. So please stay tuned!