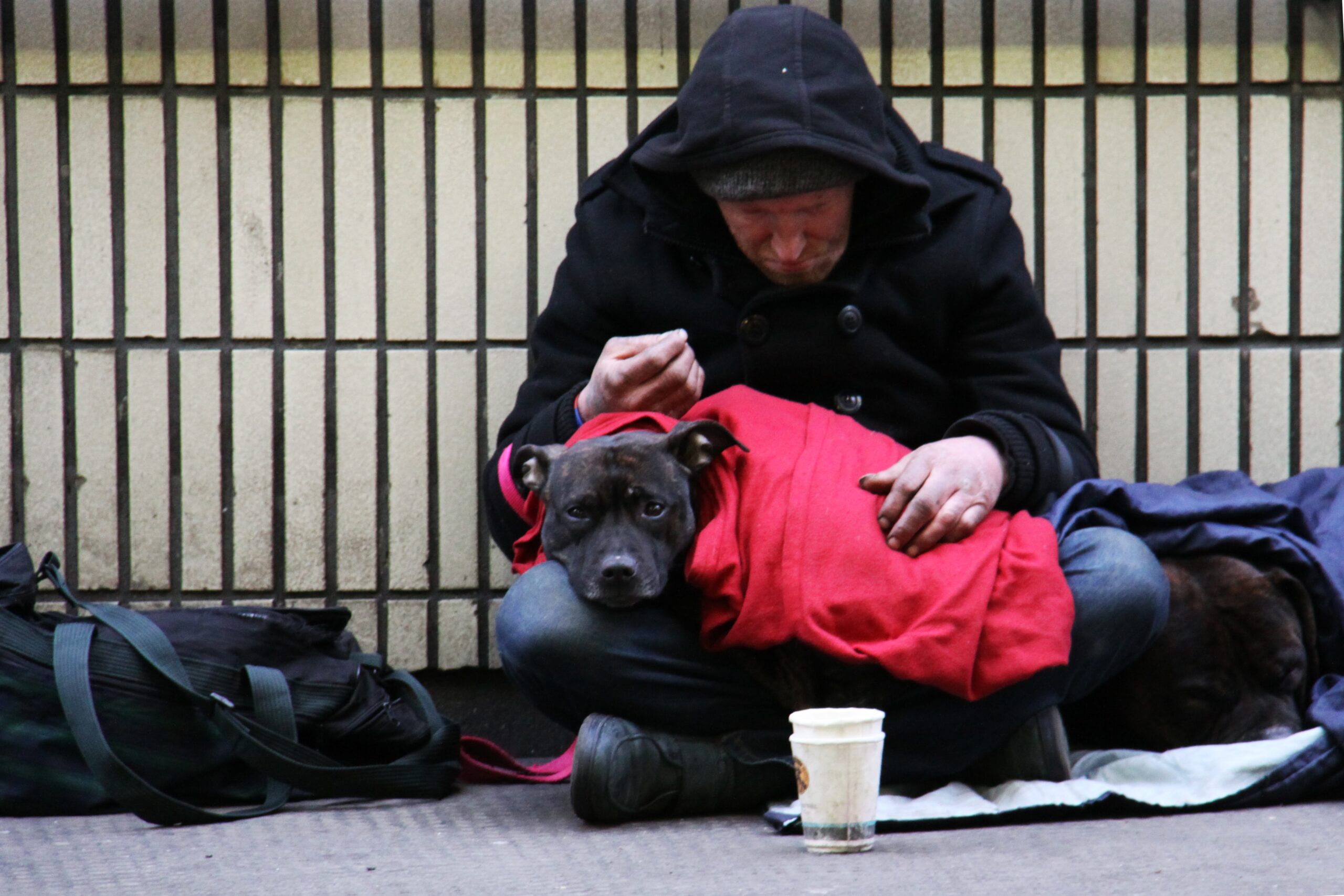 Housing Services at Dixon Hall: How We're Working with People Experiencing Homelessness
Over the last few years, Dixon Hall has been experiencing significant growth. As we've served the downtown east for 90 years now, the agency has evolved along with the city, addressing the major issues our community members face, and supporting them through every life stage. While our growth has been agency-wide, our Housing Services department has expanded most rapidly. Housing Services has nearly tripled in size since 2018, a testament to the growing number of men and women experiencing homelessness in Toronto and the lack of affordable housing options.
Homelessness is a complex, layered issue with many different contributing factors. For this reason, we have a variety of programs, supports, and facilities in our Housing Services portfolio to address the needs of the homeless community. Yet the approach of our Housing Services team remains consistent: we maintain that shelters are a temporary solution; we seek housing solutions; and we work to increase the quality of life for all clients.
Here's an overview of our Housing Services programs:
Immediate Needs: Shelters, 24-Hour Respite Site, and Seasonal Programs
Shelters: Heyworth House and Schoolhouse
Dixon Hall operates two emergency shelters: Heyworth House and Schoolhouse. Heyworth House is an 89-bed co-ed shelter with some shared accommodation spaces, located in the east end of Toronto. Schoolhouse is a 47-bed men's shelter closer to downtown. Both shelters have been operating at 100% capacity.
While shelters are not a permanent solution to homelessness, we recognize their importance as a facility where individuals are safe, can receive referrals to programs to support more specific needs, and where they can make connections with Housing Support Workers who can help them find better living arrangements.
24-Hour Respite Site
Supported by the city, Dixon Hall opened a 24-hour respite site in April 2019 at Parliament and Lakeshore. 24-hour respite sites provide additional beds for those in need because the shelters are at capacity. They are low-barrier, accept pets, and provide guests with regular meals and cots.
Because these sites are low-barrier, they often serve as a point of entry for many clients who are not accessing any services provided by the city of Toronto or other social service agencies like Dixon Hall. Our Client Intervention Workers provide support at our respite site , working to build relationships with clients, and offer opportunities for housing and deeper support.
Seasonal Programs: The Out of the Cold (OOTC) Program
Dixon Hall has been supporting the Out of the Cold program since 2003. Founded in 1987 by Sister Susan Moran, the OOTC program is a seasonal initiative created by faith organizations who open their doors to the homeless community throughout the winter months. There are 16 committed faith communities that run the OOTC program, and it is due to the dedication of thousands of volunteers that it is able to run each winter season.
Each site is open one night per week, providing a warm, safe place for guests to sleep, a nutritious and hot meal open to the community to attend, and a set number of mats for overnight guests.
Dixon Hall's Client Intervention Workers and Shelter Worker's also support this program, providing referrals (to medical, legal, mental health, and addiction supports), and assistance in finding appropriate housing. We're proud to share that our Client Intervention Workers have successfully housed 160 guests since January 2016.
The OOTC program is recognized for its hospitality and the compassion offered by the faith communities, as well as their ongoing dedication to serving the homeless community for over 30 years now.
Maintaining Housing & Seeking Long-Term Stability: Community Meal Programs, The Rooming House Project, and Housing with Layered Supports
Community Meal Programs
Dixon Hall offers Community Meal programs three times per week, with free meals offered to community members on Tuesday nights, Thursday afternoons, and Friday mornings, at multiple sites. These programs help precariously-housed and formerly homeless men and women maintain their housing, ease the cost of groceries, and fight growing food insecurity. Our Thursday luncheons are a new component, providing clients with skill development through cooking lessons and nutrition groups. Community Meal programs encourage the development of peer networks amongst guests to build the strength and resiliency within neighbourhoods.
The Rooming House Project
The Rooming House Project is a partnership between Dixon Hall, Homes First Society, and Ecuhome Corporation and provides support to tenants living in Toronto Community Housing rooming houses throughout Cabbagetown (downtown east Toronto). Through the RHProject, which launched in 2018, we're aiming to improve the quality of life for tenants and help them maintain their housing by building relationships within the community, the rooming houses, and within our other programs, while focusing on opportunities for tenant engagement and leadership.
One year into the project, we've seen some great progress and success. Our tenants are managing a food bank, enjoying their own Community Meal programs three times per week,  have participated in great community building activities like creating and caring for a pollinator garden, and they've been able to give our team direct feedback about the work we've completed to date. As we head into the project's second year, we're confident we can continue to empower tenants to create positive change in their lives and participate in the community.
Housing with Layered Supports
The Housing with Layered Supports project launched in April 2018. Through this project, we've been working with individuals who have been homeless for at least six months, and transitioning them into supportive housing. Prior to our involvement, these individuals were either residing in shelters or living on the streets.
In total, we're supporting 60 units of housing across Toronto; a mix of public and private units, rooming houses, and RGI units. We support tenants in maintaining their housing by providing a team of three Housing Support Workers, one Personal Support Worker, one Food Access Worker, and subsidies. Rent subsidies are paid directly to landlords as a portion of first and last months' rent. The project is expected to last for two years, with the possibility of renewed funding in 2020. Our partners on the project are Mainstay Housing, Evangel Hall Mission, Toronto Community Housing, and private landlords.
Dixon Hall's work supporting the homeless community began in the 1980s when we opened our first shelter. In the decades since, our range of services and programming to support men and women experiencing homelessness has expanded alongside the growing need in Toronto. We recognize the challenges facing our city and its residents are complex and influenced by many different factors. Despite these complexities, we remain committed to supporting the homeless community, and continuing to evolve the range of services we provide as necessary to encourage the best possible outcomes for our clients.