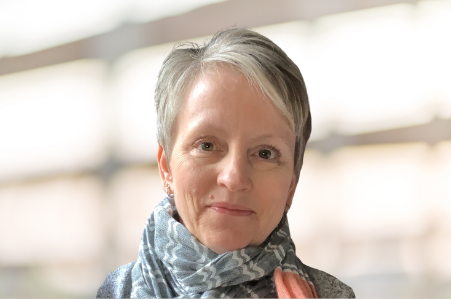 Introducing our new Director, Office of the CEO, Board Relations & Special Projects
Dixon Hall is pleased to announce the appointment of Carmen Clayton as the Director, Office of the CEO, Board Relations & Special Projects. In this role, Carmen will work closely with the CEO, the Leadership Team, and the Board to strategically position Dixon Hall as a key resource that responds quickly to the dynamic and constantly changing needs of the people in our city.
Carmen comes to Dixon Hall from United Way Greater Toronto where, over nine years, she built meaningful relationships with major gift donors, volunteers and top corporate partners; marrying philanthropic interests with the needs of the community. Prior to joining the United Way, Carmen had a successful career in marketing where she honed her strategic thinking in partnership-focused relationships.
We sat down "with" Carmen after her first couple months here at the agency to ask about her experience with Dixon Hall thus far. She let us get to know her a little better in this virtual setting, and even shared some surprising discoveries she's already encountered. Here's what we learned:
What was your first impression of DH?
While starting a new job remotely has its challenges, I found my early days amongst a collaborative network of respected, appreciated, and supportive people; a genuine welcome, both within and without Dixon Hall's virtual walls. From the synergistic response to the COVID-19 vaccine rollout in the downtown east amongst so many partners, to the everyday work of delivering care and support to Dixon Hall clients, what I saw was the epitome of the sum being greater than the whole of its parts.
What is the most exciting thing you've seen?
The most exciting thing I've seen is the newly Board-approved strategic plan. Dixon Hall has been serving the community since 1929…so much great work and such strong, foundational bones upon which to build. I'm super jazzed to be part of the team and to bring some of my previous experience to our next phase!
What is the most surprising thing you've learned?
There will always be people who have seemingly endless capacity to dig deeper, keep going even when it seems impossible to give more, do more. They rally some internal strength and goodness knows what else to just…do…more. I'm inspired and in awe daily.
What's something you wish people knew about DH?
People may know Dixon Hall for a particular program, or they may know that Dixon Hall is a multi-site, multi-service agency. I'm not sure that they truly grasp the complex web of individuals and partnerships that exist "behind the scenes". While working within existing systems to deliver critical care and supports to community members, these same individuals do not rest as they seek new ways and innovative solutions with relentless optimism.
Outside of work, would you mind sharing a few things about yourself?
Drumming is one of my greatest joys – in the "before times" I learned and played every Saturday with Muhtadi World Drummers at the Regent Park Community Centre and so look forward to the days when we can drum together again. I started learning djembe 7 years ago and have focused on the duns/doundouns for the past 3, buying my own set in 2019 – I love them!
Other joys include flowers and baking – especially when shared with others, that's where the joy lives. Love learning, reading, writing, quotes, knitting and wonderful conversations about things that matter.
Welcome to the team, Carmen – we are so happy to have you!