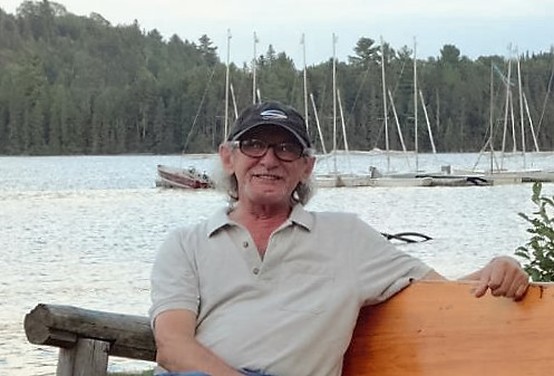 Meet Alex Zsager: Advocate, Activist, Community Researcher
Alex Zsager knows firsthand how easy it is to become homeless. Alex had a successful career, working for high profile organizations like the Vancouver Canucks, until he unexpectedly lost his job during an economic downturn, and couldn't find work. When his savings ran out, Alex lost his apartment. He found a bed at Schoolhouse, one of Dixon Hall's two shelters.
Being homeless took a toll on Alex, and his mental health suffered. Soon after arriving at Schoolhouse, he found himself dealing with increased depression and anxiety. He struggled with his lack of success in finding work during his first year in the shelter system. Alex decided to try something new, in hopes it would motivate him further. Over the next 4 years, Alex got involved in the community. He started volunteering with the Good Neighbours Club (now Haven Toronto). Eventually, his volunteering led to a job as a personal support worker. He continued to work his way up in the organization, and was also able to find supportive housing.
Alex is no longer homeless, but his experiences have made him a committed advocate for people experiencing homelessness. Alex has worked as a consultant and served as a board member for numerous organizations who work to end homelessness and promote mental health awareness. He's passionate about getting supports for men and women who are experiencing homelessness, so they too can move out of the shelter system. Alex believes that access to proper mental health support is the first step in working with men and women experiencing homelessness, and that there needs to be improved awareness around services that are available.
When Dixon Hall embarked on our Innovative Solutions to Homelessness Project, we knew we wanted Alex to be involved. We were thrilled when Alex agreed to join the project as the community researcher. Alex has been part of the project from its early stages. Initially, he worked with the principal researcher to help develop questions for the men and women participating in the project, to ensure we get the most relevant information. Working with men and women experiencing homelessness has challenges, and Alex has been an incredible resource, full of insights on how to communicate openly and compassionately with participants. He has been instrumental in leading several of the project's focus groups. Alex's ability, and willingness to share his personal experiences during the focus groups has had a profound impact on the project. Because of his lived experience with homelessness, Alex is able to connect with participants in a unique way and create a safe space for people to share their stories, challenges, frustrations and concerns.
When the project concludes, Alex believes that the research will provide key strategic insights into the complex and varying needs of men and women experiencing homelessness. He believes the key to getting people out of the system and into housing lies in comprehensive mental health support, and involvement in the community , even in small ways. In his experience, simple tasks such as making beds or light cleaning duties around the shelter are enough to spark feelings of self-worth, which can serve as a springboard to achieving larger goals. We're grateful for all that Alex has brought to the Innovative Solutions project and know his contributions will continue to be invaluable as we seek solutions to end homelessness.