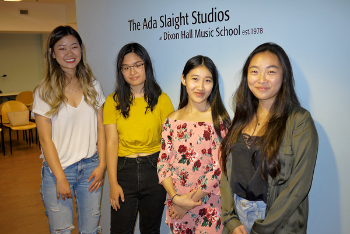 Remembering Ada Slaight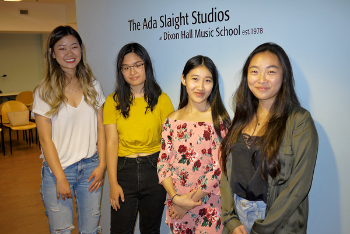 This week, we mourn the loss of Ada Slaight who passed away peacefully at the age of 89. A generous and inspired philanthropist and art lover, Ada first supported the music camps we offered at Dixon Hall. She became further interested and engaged in the school and expanded her support, allowing us to double our enrollment numbers, and greatly increase the program offerings for underprivileged youth in downtown east Toronto.
We made a formal change to our name to recognize Ada's outstanding generosity. The Ada Slaight Studios at Dixon Hall Music School are a haven for Regent Park youth, and though we have moved the studios from their old space at 58 Sumach to our shiny new youth centre on Wyatt Ave., they remain named for Ada, as a tribute to her generosity.
The path to success for many children from Regent Park and Moss Park has been long guided by the vision, and kindness of Ada Slaight. The Ada Slaight Studios at Dixon Hall Music School will proudly carry her name forward as we remember Ada's impact on the young lives who come together there for music, laughter and learning.
To make a contribution in memory of Ada Slaight, you can do so on this page of our website.