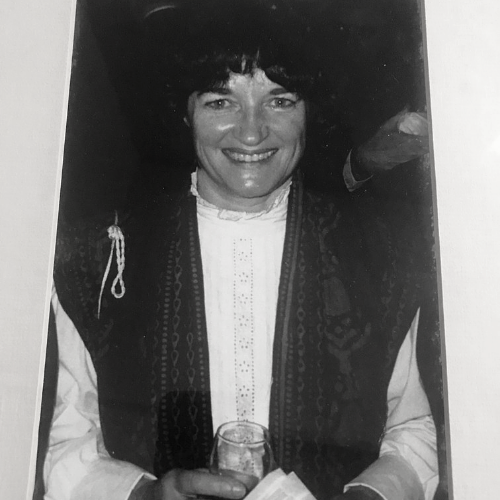 Remembering Elspeth Heyworth: A Life Lived in Service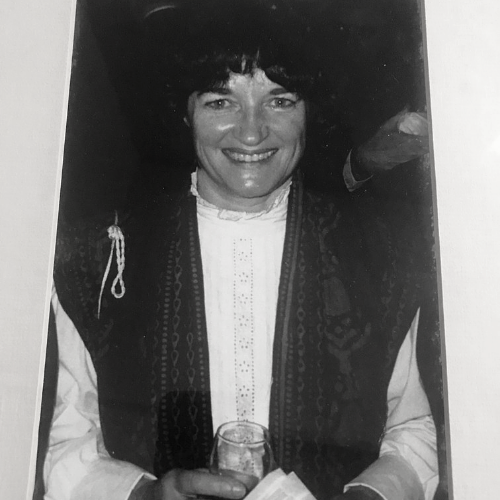 Elspeth Heyworth joined Dixon Hall as our Executive Director in 1985. Though her life was tragically cut short in 1990, nearly thirty years later we honour her memory and work through the Elspeth Heyworth Bursary. At Dixon Hall, we remember Elspeth for her inclusive and welcoming personality, her passion for supporting and empowering low-income women and newcomers, and her commitment to social justice.
Profoundly Committed to Education & Community
Elspeth was born in India in 1939, the daughter of two British missionaries. Her family returned to England, where Elspeth completed her initial schooling. After marrying and immigrating to Toronto in 1962, Elspeth continued to study. She became increasingly involved in supporting her community, completing her bachelor's and master's degrees in social work, and even teaching the subject as a professor at York University.
Inspiring our Work with Women
Once Elspeth completed her education, she began working directly with community members in need. While still teaching at York, she launched an outreach program for South Asian women in the Jane-Finch community. She then transitioned to the non-profit sector, focusing her early efforts on the affordable housing challenges in Toronto.
As the Executive Director of Dixon Hall, Elspeth created an early version of our Literacy & Basic Skills program and a computer skills program, aimed at low-income and newcomer adults. Decades after her death, Elspeth's efforts to improve our community and to champion women live on through Dixon Hall's work. Our programs for women and young girls including Girls Rock Camp, Girl Fit Club , and mothers' support groups all offer women a safe space where they can develop peer networks, build healthy self-esteem and emotional coping tools, and offer opportunities to connect to our community.
Elspeth's Work Lives On
Every summer, Dixon Hall accepts applications for the Elspeth Heyworth Bursary, a tribute to Elspeth's emphasis on empowering and educating women from all backgrounds. The bursary is open to women in Regent Park and neighbouring communities in the downtown east who are seeking to further their education, but are facing financial challenges. Funds from the bursary can be used towards tuition, text books, transportation, or childcare costs.
Last year's bursary recipient was a single mother from Regent Park who faced many setbacks as she pursued her education in Gerontology. She struggled due to a learning disability and mental health challenges, but was determined to finish her studies and complete her education. We're proud to support young women like last year's bursary recipient, whose resilience in spite of difficulties remind us why caring communities are so important.
We're accepting applications for the 2019 Elspeth Heyworth bursary until July 31st. Find all necessary details for the application process here: http://bit.ly/elspeth19