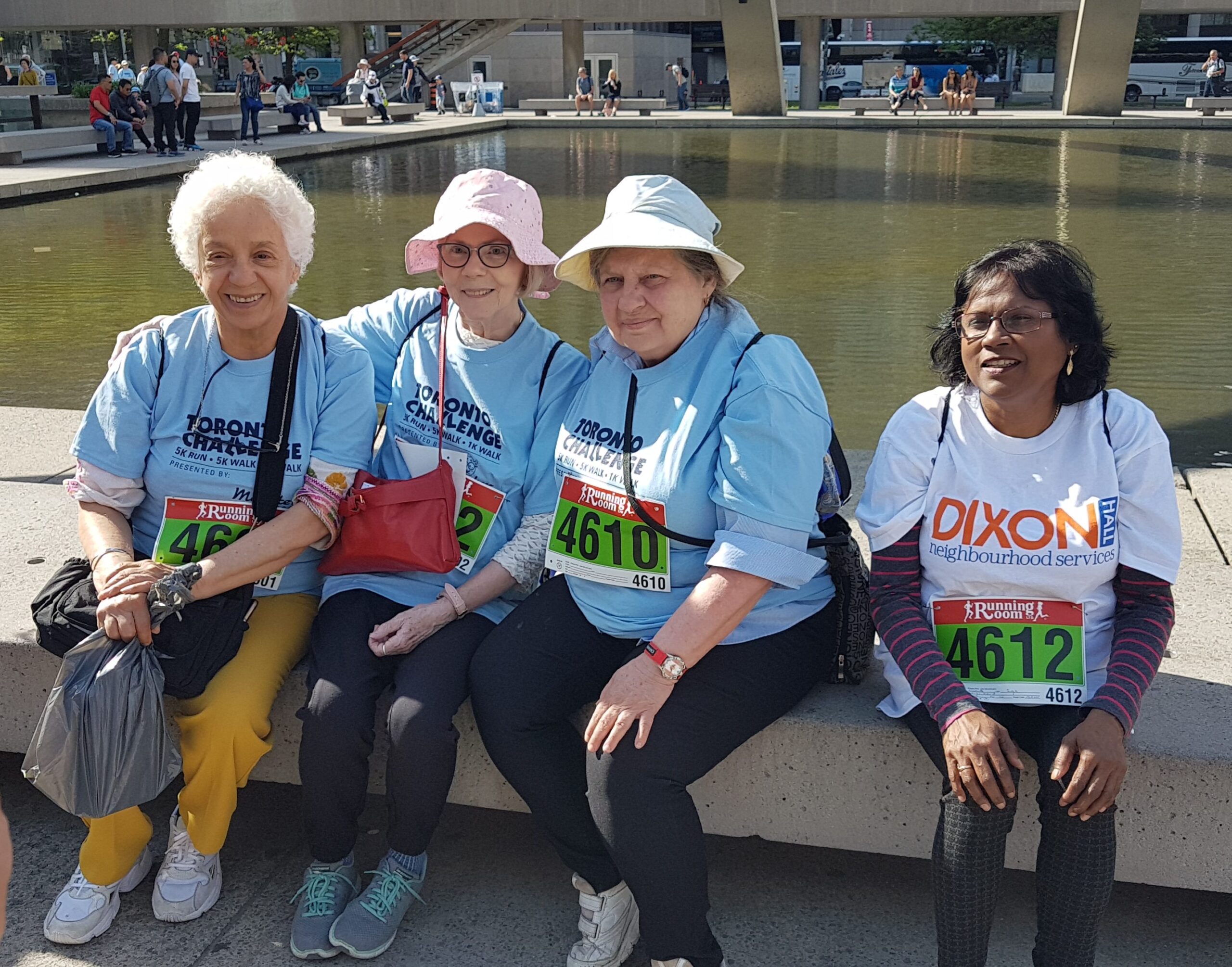 Respecting and Protecting Seniors at Dixon Hall
June marks Seniors' Month in Ontario. The month-long celebration enables us to officially honour and recognize seniors for their contributions to our communities, and the lives they've touched, spanning across generations. This year's theme is "Aging Strong: Respect and Protect Seniors", which we strive to do through our work year-round. At Dixon Hall, we understand that while growing older can be seen as a privilege, it's also a life-phase transition which brings many changes. Through our programs, we aim to offer supports that ease the transition into older age. Here's some of the ways we're respecting and protecting seniors and their loved ones in the downtown east.
Traveling Safely and in Comfort
Toronto is a city that can be explored on foot, by driving, or through the TTC. However, for seniors, walking long distances may be unrealistic, driving may no longer be an option, and even using the TTC might be out of reach. These challenges are what make it so important for Dixon Hall to offer Community Transportation programs, to deliver Meals on Wheels, and to offer pick-up and drop-off to our Day programs for seniors who have dementia. We're thrilled that thanks to funding from the Ontario Trillium Foundation, our Seniors programs have received a brand new bus. Our new bus will be in operation 7 days a week, supporting more than 500 clients, and will pick up 75 participants of our Day programs including those with dementia. It will also deliver 9,400 meals to 440 recipients of Meals on Wheels. Seniors and their loved ones can be at ease, knowing they'll have safe and reliable rides. We are looking forward to a summer celebration, to recognize the importance of this new vehicle and to thank everyone who was involved in making it happen.
A Refreshed Place for Seniors
Location and environment impact our overall health – and seniors are no exception. Our Carlton Campus has been a special location for seniors and their loved ones for a long-time, particularly for seniors with complex needs due to cognitive challenges. However, this busy and frequently used space experienced wear and tear over the years. After a thorough renovation process last fall, our Carlton Campus is now refreshed. We've improved building access and entry, benefiting seniors with mobility challenges, and we've upgraded lighting and  environment using colour therapy, creating a place that is soothing and stimulating. The newly renovated Carlton Campus is welcoming, bright, and functional and we're thrilled it reflects the agency's commitment to the seniors we work with.
Collaboration Leads to Growth
Change can be tough – but it also can bring exciting new developments and fresh beginnings. We are always interested in new avenues to connect our seniors with the community. The changes at our Carlton Campus resulted in some exciting summertime plans, in collaboration with the Rooming House Project (RHP), who is now sharing the space. Over the spring and summer seasons, tenants of the rooming houses and seniors in our Day programs will work together with corporate volunteer support and create a pollinator garden on the campus. Like many great ideas, this one was born over a shared meal, at one of the new weekly dinners hosted by the RHP team. We anticipate the planting and caring process will be therapeutic for both tenants and seniors, and we're looking forward to witnessing the new growth. We're planning to unveil our sweet pollinator garden at our new bus celebration later this season, after enjoying a Dixon Hall talent show.
Seniors are the fastest growing demographic in Ontario. As our population ages, it's crucial that we continue to honour and invest in seniors and programming to support them. While Seniors' Month is just one month of the year, at Dixon Hall we're committed to keeping the golden years gold for seniors and their loved ones in the downtown east.