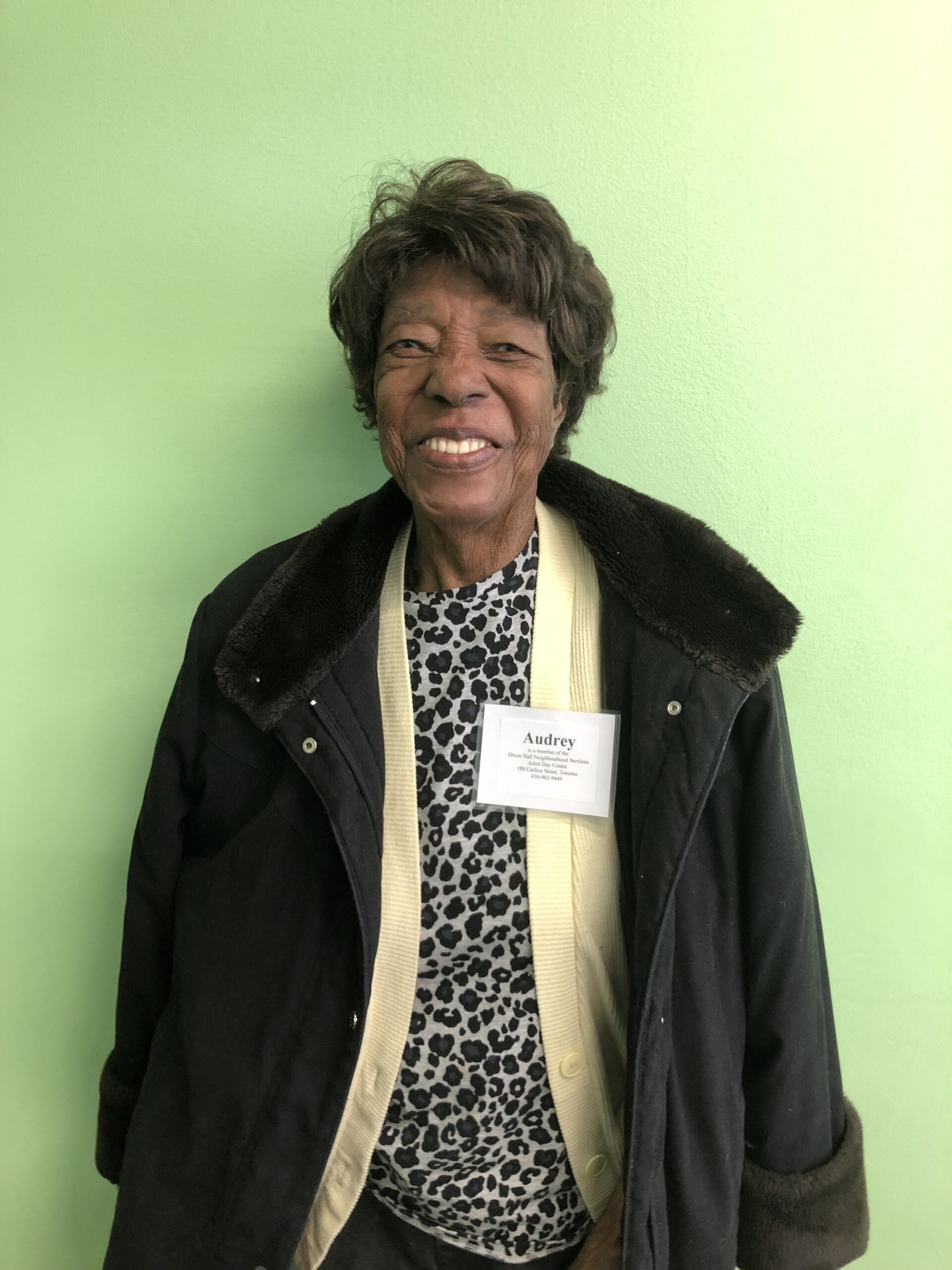 Stay Safe, Stay in Touch
At a time when everyone is self-isolating to protect their loved ones, it is important to remember those who are most at risk, who may be alone, away from friends and family. Four months into the pandemic, people are adapting and settling into a new routine, but our attention is focused on the communities and individuals who are struggling to adjust to the new circumstances and their isolated surroundings.
Seniors are one of the most vulnerable and at-risk groups for COVID-19, and therefore need to practice extra caution when it comes to their actions and the people they see. However, they are also one of the communities who benefit significantly from social interaction and stimulation. Many of the programs offered by the Seniors Services Department at Dixon Hall focus on providing seniors with opportunities to engage with others and feel connected to their community for their own physical and emotional well-being.
Christine Chow, Dixon Hall's Director, Seniors Services, emphasized that "many of the seniors enrolled in our senior programs were isolated, lonely or not connected to a community prior to COVID-19, so putting a number of programs on hold only exacerbated the situation."
In an effort to support those affected, and stay in touch with the seniors' community as best we can, we've adapted our Adult Day Programs by connecting through weekly wellness calls, hand delivering individualized activity kits, and offering virtual activities such as exercise classes, afternoon tea, music sessions, and trivia.
"The greatest joy for our staff during these challenging times have been the smiles and excitement in the voices of their clients when contact is made with them through a zoom call, phone call or a delivery of activity kits", says Christine, "and the staff in the department, much like the seniors in our programs, are looking forward to the day when they can reconnect and re-engage in more meaningful ways with their clients".
Among the clients participating in our Adult Day Program, there's Audrey Campbell, a kind and inspiring woman celebrating 100 years of life today. This celebration will be quite different from birthday celebrations in the past, but that won't stop Audrey from living her 100th birthday to the fullest.
Audrey was born in Toronto, and has always lived a very independent life supporting her two children, Willamae and Oliver. Audrey's daughter Willamae proudly shared that her mother gave all her energy to her children growing up; cooking homemade meals for the family, sewing clothes for her children, and ensuring they had the best life possible.
In her late 40's, Audrey went back to school and earned her degree as a Registered Nurse. She then went on to work at Mount Sinai, Toronto General and Women's College Hospital before transitioning to private care.
After retiring, Audrey didn't slow down. She saw this as a time to really focus on herself. She joined a gym to stay fit and healthy, obtained her driver's license and bought her first car at the age of 65!
In her younger years, Audrey loved playing baseball – with pitcher and first base as her favourite positions – and she continues to live a very active life today. Still living on her own, Audrey fills her time with friends and family, including her nine grand and great-grandchildren, staying up to date on the Young and the Restless (she's been watching it from the very beginning!), and participating in safe social gatherings with other seniors in the community.
We are so honored to have Audrey as part of our Dixon Hall Community. Happy 100th Birthday Audrey, from the members, volunteers & staff at Dixon Hall!
Let's use Audrey's special day as a reminder to call or connect with your loved ones who are physically isolated. Get creative, stay safe, and stay in touch.
To learn more about our Adult Programs, and the ways you can support Seniors' Month visit Dixon Hall Seniors Services.