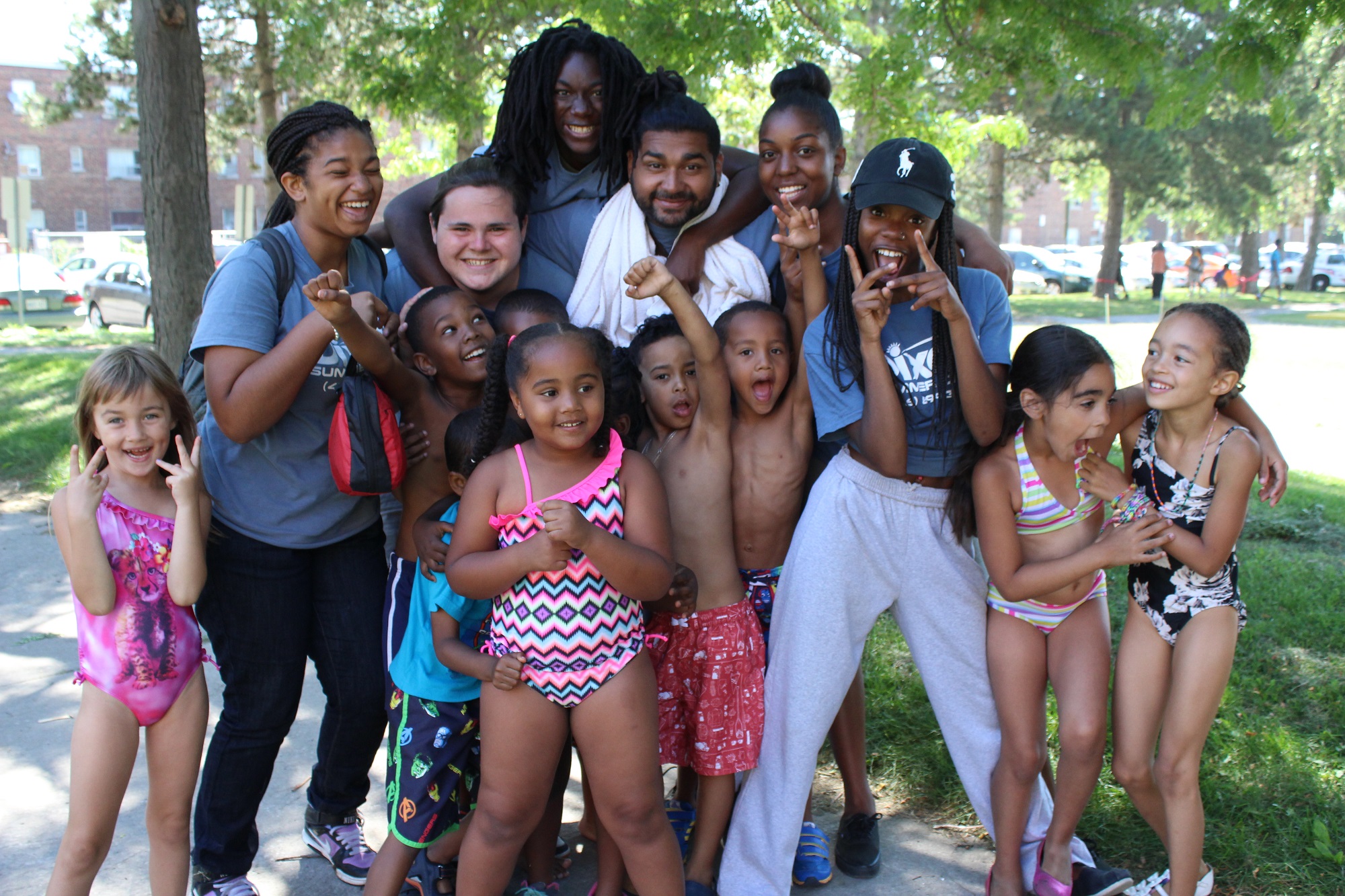 Summer at Dixon Hall Neighbourhood Services
Summer is always an exciting time at DHNS – especially for our youth who get to take part in one of our Summer Camps.The opportunity to try new things abounds for our young campers who look forward to attending each year.
Summer Camp means the chance to participate in fun programs and excursions, make new friends and create memories that last a lifetime.
For Travis, a teenager who was uprooted last year by the Regent Park re-development, attending Summer Camp is his chance to spend time in a safe place where he is supported by the people he grew up with and trusts.He said, "I didn't realize how much I miss home and how much the changes have really upset me."
The opportunity for youth like Travis to spend time with friends, get away from troubles and even take part in a weeklong camping and canoeing trip outside of the city, is such a welcome relief.
One camper, 11 year old Tracy said, "I will always remember winning the canoe race; I never won a race before!"
Through our Summer Camps, we've been able to help children and youth realize and achieve their true potential thanks to the careful planning and experienced leadership of dedicated staff, former campers and people from the community who 'get it'.
We've seen first-hand the positive impact Summer Camp can have on kids who are exposed to crime and violence in their daily lives and we believe that every child deserves a summer filled with fun, laughter and great memories, regardless of their life circumstance.