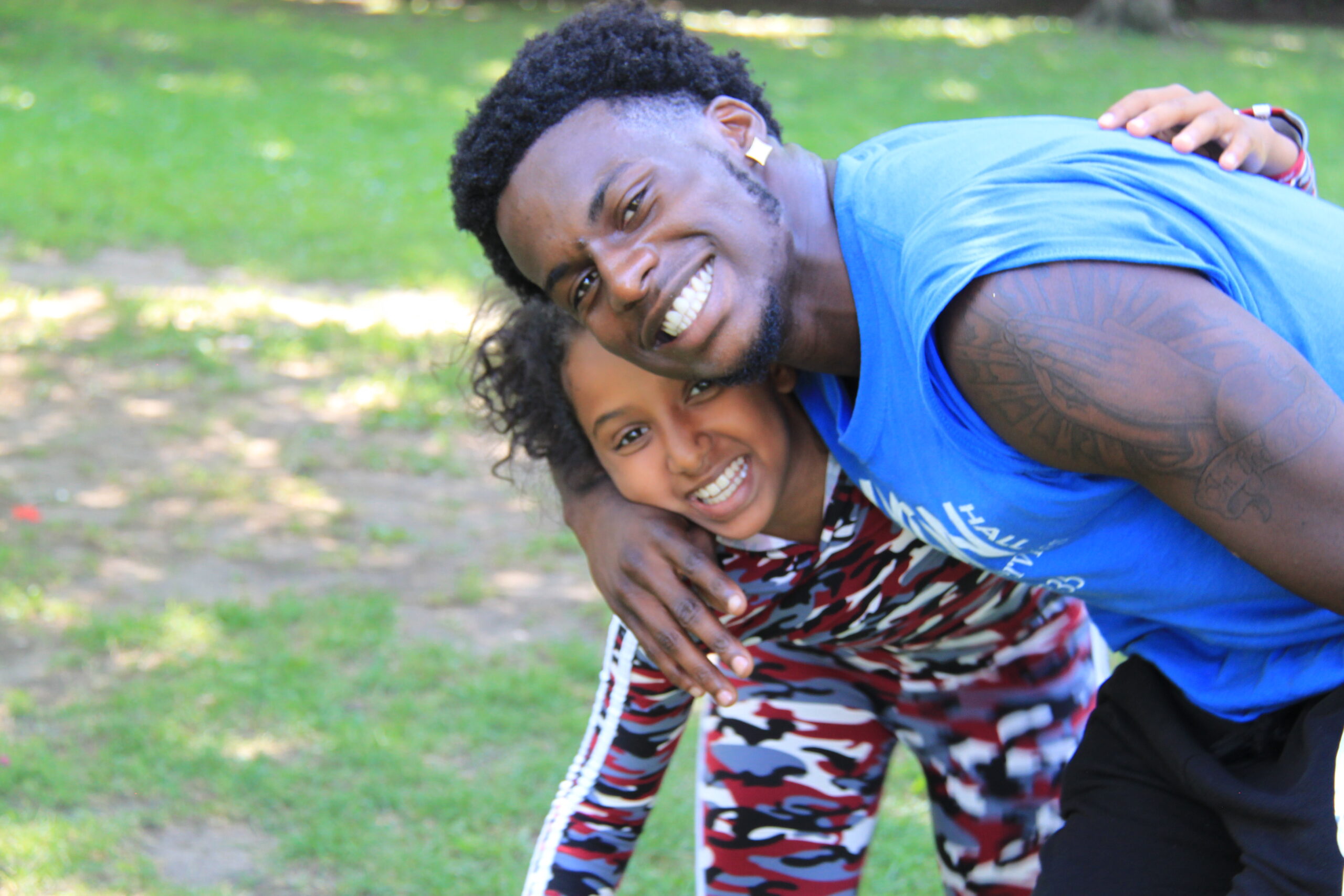 Summer Camp 2019: New Opportunities for Celebration, Growth, and Emotional Processing
Every year, our Children & Youth team run an eight week long summer camp for children aged 4 – 12. Our summer camp makes it possible for children from low-income families to play, explore, and create memories by adventuring throughout Toronto. Year after year, our summer camp gives campers the opportunity to experience the joys of summertime like swimming, picnics in the park, and ice cream on a hot day. Our team also aspires to develop camp programming specific to the needs of the Regent Park community, and to find growth opportunities for adolescent community members. Here are some of our newest additions to summer camp in 2019:
A Caribbean Carnival Kick-Off
Toronto Caribbean Carnival is a beloved annual celebration the first weekend of August in our city. It is particularly special for our campers and counselors, many who have Caribbean heritage. Before the official launch of this year's festivities, our campers participated in a Caribbean Carnival celebration of their own. With the support of counselors and counselors-in-training, our campers were divided into different groups like the "Mighty Mighty Tiny Tots", the "Wakandians", and the "Rekless" and each created a banner with their name. On the Friday before the Caribbean Carnival, all campers gathered for a mini-parade. After the parade, campers had  fun with  activities like a dance-off, a freeze dance contest, and limbo. It was the first time this summer that all age groups participated in a camp-wide activity, and the first time they celebrated the Caribbean Carnival by creating a parade.
From Girl Fit to Counsellors-in-Training
Summer camp at Dixon Hall gives many young people in our neighbourhood their first jobs as camp counselors. As camp counselors, youth learn valuable and transferable skills like planning, patience, and persistence, along with conflict resolution and how to engage with children. For youth who aren't old enough to be counselors, our summer camp provides adolescents with opportunities to work as counselors-in-training (CIT). Adolescence can often be a challenging time for young people. Working at our summer camp is a positive way for adolescents to remain engaged in their community and build healthy, supportive relationships. Four of our summer camp CITs this season are long-time members of Girl Fit Club, a program developed for at-risk girls in our community. We're thrilled to see these young women continuing to pursue personal development and making positive choices.
Processing Difficult Emotions through Drama
Arts programming is always an important part of summer camp. When campers aren't enjoying sports and recreation, we give them space to be creative and silly while exploring new methods of self-expression through a variety of workshops and activities. In the last week of camp, our campers gather together again to put on a showcase. Our showcase theme this year is "Growing Leaders". As part of a new city program, our campers have been working with Djennie Laguerre, an actor and storyteller. She's taught our campers how to create group tableaus and other drama techniques. Djennie has been wonderful at helping campers process difficult emotions, and teaching them how to re-frame past experiences through a hopeful lens.
Summer is a short sweet season, especially for the young people we work with in Regent Park and the Downtown East. Our team takes advantage of the lengthy break from school and offers summer camp to benefit youth from our neighbourhood. Each summer, we ensure that children can make lasting memories and friendships, and that youth and adolescents are engaged in our community positively. We're enjoying these final weeks of summer, and are already thinking about what additions we might make to camp in 2020.