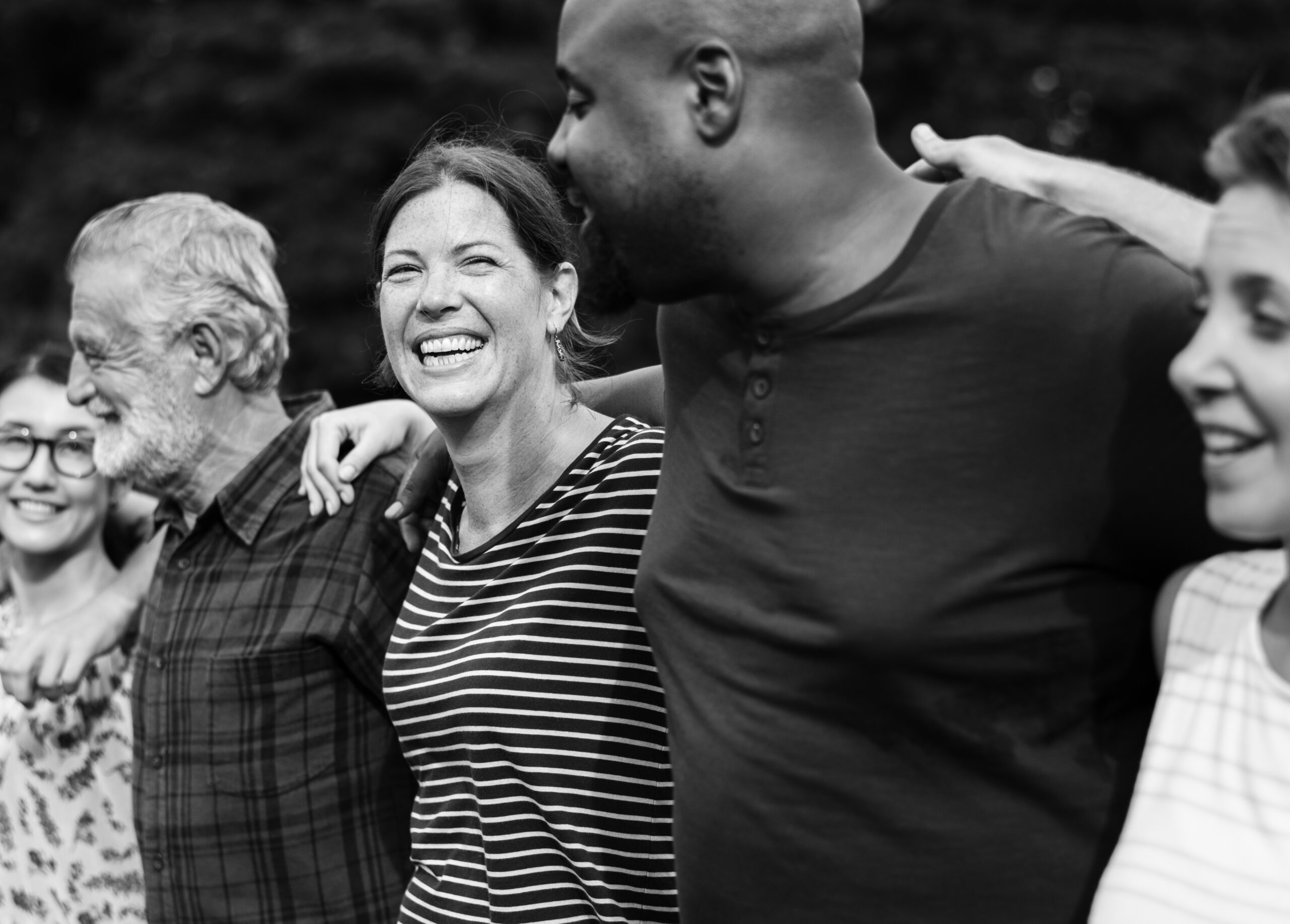 The Rooming House Project: Building Relationships & Community Connections
Last week, we introduced a new initiative in our Housing Department – the Rooming House Project (RHP). Our main goal through our work with the 200 tenants in rooming houses located throughout Cabbagetown is to improve their quality of life. One of the ways we're accomplishing this is by building connections.
Challenges in Rooming Houses
Although accommodations are shared, rooming houses can be isolating for occupants, who have no common space to enjoy outside of their individual rooms. Many tenants deal with challenging circumstances and may experience: loss of employment; family breakdown; mental health or addiction issues; disabilities; or poverty; and many tenants are dealing with several of these challenges at once. Tenants may have transitioned into rooming houses from the shelter system or other challenging living situations.  Tenants' complicated circumstances combined with the limitations of the physical space in the rooming houses can create very tough environments, and make it difficult to build positive relationships with one another which can lead to increased feelings of isolation. This is why building relationships is so important.
Our Team as Community Navigators
When we launched the RHP last summer, we knew that it would take time to build strong relationships with tenants. Once our team completed initial introductions, we immersed ourselves in Cabbagetown, learning about the different services and businesses throughout the community. We realized this vibrant neighbourhood is rich with community and social resources, of which we believed many of our tenants were unaware. To raise awareness about these resources, we designed a Resident Handbook intended to serve as a guide connecting tenants to services such as health and dental centres, free laundry and meal programs, and employment and volunteer opportunities. We act as navigators, to assist with social and community integration, by helping tenants access supports suited to their individual needs. Ultimately, our aim is for tenants to feel more comfortable in their homes and in their community.
Shared Experiences and a New Shared Space
As part of our relationship building strategies and to encourage community participation, we've been hosting regular events for tenants. Our first event was a summer BBQ. Gathering for a meal is a simple way to help establish trust and create opportunities to share experiences so that tenants can find commonalities and develop familiarity with one another. We're hopeful these gatherings will lead to the creation of peer support networks. We've continued to host events to celebrate special occasions like Christmas, and have also integrated smaller group activities, like bird watching into the mix of events.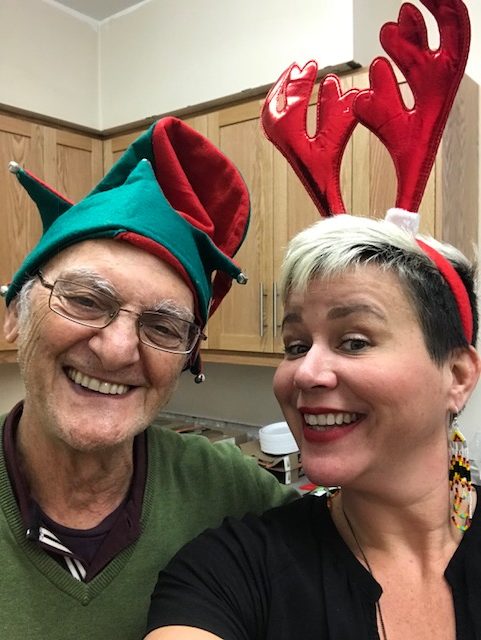 Scenes from our festive Holiday party
The enthusiasm tenants showed for our events combined with the limitations of common areas within the rooming houses inspired us to transform some of our office into a comfortable drop-in space for tenant use. The space, affectionately nicknamed "the Bunkhouse", gives tenants direct access to our team, to free laundry facilities, and a donated clothing room. As we designed the Bunkhouse, we considered how we could make it welcoming. To enhance the space, we invited an Indigenous youth artist collective to paint one of the walls with a mural, to depict their idea of home.
An Indigenous Artist at work, depicting the concept of home in our Bunkhouse.
The Bunkhouse has resonated well with tenants. So far, it's hosted over 40 house meetings, 14 social hour drop-ins, 2 holiday brunches, and 2 harm reduction education meetings. As the project progresses, we're continuing to offer regular programming in the space, led by tenants.