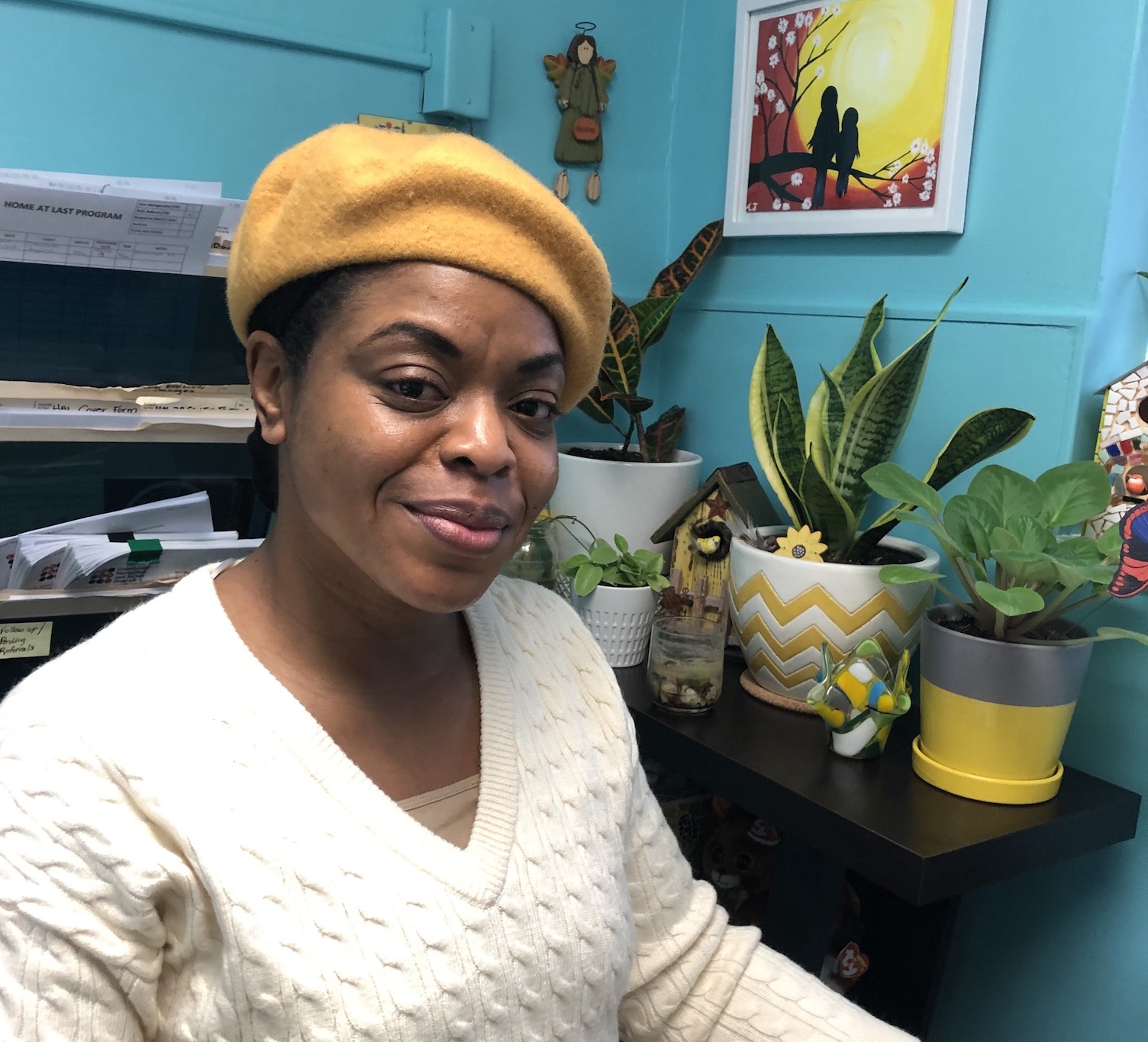 The Women of Dixon Hall
March is International Women's Month and at Dixon Hall we are lucky to have a tremendous staff of extraordinary women who are working to support and protect the most vulnerable people in our community. Even now, during the COVID-19 pandemic, each of the women featured in this article is working to ensure everyone remains safe and healthy.
We asked each of them about their work with Dixon Hall, and about what inspires them to come to work every day. We were blown away by the strength, commitment, and eloquence of our staff. Here for you now, we are pleased to share some of the stories of the Women of Dixon Hall.
Maxine Brown Simpson – Literacy & Basic Skills Instructor – 7 years
Before migrating to Canada, I prayed for a job where I would be able to help others reach their goal.  I was blessed to gain the opportunity at Dixon Hall to work with clients facing various barriers, and to move them closer to their educational and employment goals. This motivates me to come to work each day to share the joy clients experience in moving closer to their goals.
Over the years, I have been able to help clients who were unable to read a single word advance to writing their own story of their life and literacy journey. I have helped others to upgrade their skills, or gain certification to obtain employment or training opportunities as new immigrants, and to assist others to upskill and regain their confidence to reconnect with the labour force after being separated from it for years.
I was truly humbled and gratified, when in 2015, I was nominated and endorsed by learners for the Employment Ontario Leadership Award for my work with them. I see this as a testament to the work I do, while living up to the best advice I have ever received, which was a quote from John Wesley that was shared by my then principal in a staff meeting at my first teaching job more than 30 years ago:
"Do all the good you can, by all the means you can, in all the ways you can, in all the places you can, at all the times you can, to all the people you can, as long as ever you can."
Leshelle Brown – Respite Worker – 1.5 years
The biggest motivator that gets me up every morning to come to work every day, I would say is my staff – they are a pleasure to be around; positive, hardworking, reliable and everyone has their own unique personality. They make my job easier! Secondly, I would say knowing the work I'm doing contributes to Dixon Hall's mission and goals of supporting vulnerable populations and ending poverty and homelessness, makes my day worth it.
My mom inspires me and is my biggest cheerleader. She's been in the social work field for as long as I've been alive and seeing how hard she has worked to do her part in ending homelessness, motivated and pushed me to follow her path.
Dinath De La Barrera – City Program Liaison Worker – 24 years
I came to Canada from Chile with my then husband and children in 1975, without being able to speak English. Now all four of my kids are university-educated and thriving! I had a friend who worked with Dixon Hall and I started working here to support the homeless, which is my passion. I think I am the only member of my family who is happy to get up to go to work every day and see my clients. I see my story as an example of how you can be successful, even when you face so many barriers.
A lot of who I am is because of my mother, who taught me my rights as a woman and filled me with empowerment.  My mother went through so much, but was always so positive. She was unconventional, she had her children when she was over 40 years old and was always known for challenging traditional family stereotypes.
During my time at Dixon Hall, I've led craft workshops with our senior program. I taught quilting and used it as an opportunity for our senior clients to tell their stories. Each quilt was personal to each participant and captured pieces of their lives in special ways.
Michelle Dosa – Adult Day Program Worker – 9 years
What motivates me to come to work is the great people I work with and the members of our program. One of them, Audrey, is turning 100 in June. She is strong, vibrant, independent and very aware of her surroundings. I find her very inspiring.
The best advice I have been given was from a lady named Josephine, who was also a member of ours and who passed away at 100. It was, "Save your money and keep only good company around."
Tracy James – Intake Coordinator – 19 years
I would say that there are two factors that motivate me in my work. The first is the clients. I have met some of the most interesting people while working at Dixon Hall. I love meeting new clients and growing with some of the long-standing ones. I enjoy hearing about their life experiences and the wisdom that they pass on. Secondly, it motivates me to  know that the services which Dixon Hall provides to clients and the community make a positive impact in their lives. It's fulfilling to be a part of such an organization.
The best advice I have received is to do nothing  out of selfish ambition or vain conceit. Rather, in humility value others above yourselves, not looking to your own interests but each of you to the interests of the other. (Philippians 2:3-4)
Don't look down on anyone, no matter what their position is in life. We're all only separated by our circumstances and at any moment circumstances can change!
Patricia Kavanagh – Manager, Respite Services – 1 year
I'm motivated to come to work at Dixon Hall because each day is different, challenging, and never boring! It's positive and meaningful work, and it's a privilege to get to support people who are going through a difficult time in their lives.
My mom has been my inspiration. She is a strong woman as a result of going through a lot in her early life. She was determined to stop a cycle of trauma in order to create a positive life for my sister and I and to make sure we had opportunities she didn't have. She's not afraid to speak her mind and she owns who she is.
Sheree Montague – Supervisor, Schoolhouse Shelter – 11 years
My mother inspires me.  I saw my mother working for as long as I can remember in Jamaica, and where she worked she was always giving to people; also she was always taking in less fortunate family members to live with us in our home. My mother always say that good and blessings will follow you when you do good things for others.  That's what I am trying to do now. At age 79 my mother is still running with her senior group on sports day and winning gold medals.
The best advice I've ever received is that manners and respect will carry a person through the world without money. Also to hold my head high and respect myself so others can respect me. That advice was given to me by my father and mother. At first I wondered how manners and respect could carry a person through the world without money, but if you actually think about it, manners and respect are what help you to get the job and money and whatever else is needed in your life.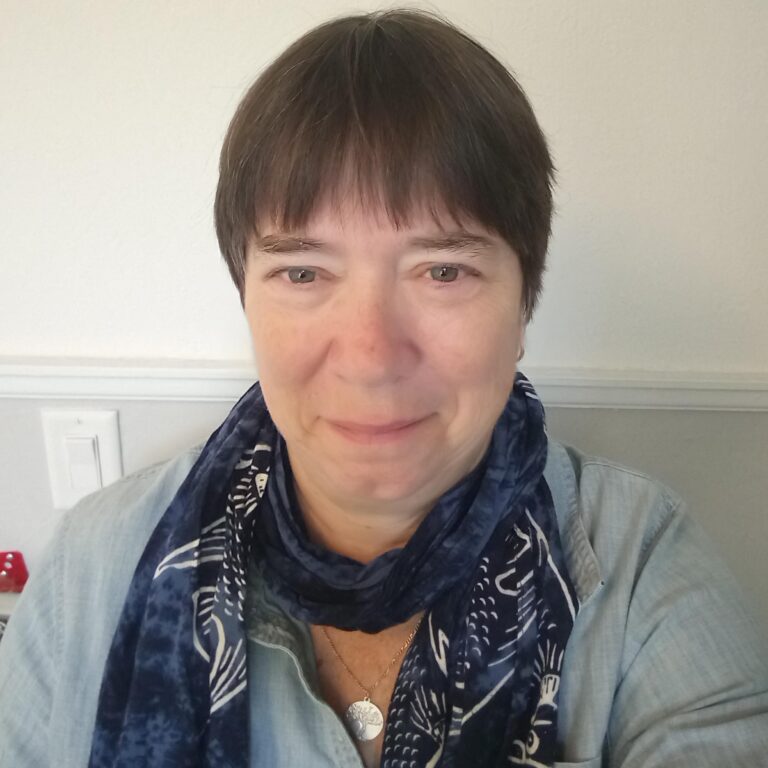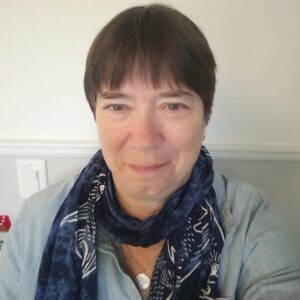 Jane Prokaska – Benefits Administrator – 13 years
Knowing and seeing that the work we do directly assists people in need inspires me to come to work every day.  Also, each day I am moved and inspired by seeing colleagues and volunteers interact with our community members with respect and without judgement.
Women who are trailblazers on any scale inspire me: as much as their endeavor or achievement, that they open doors or make new paths for other women to follow, that inspires me.
Melanie Smith – Housing Support Worker – 4 years
The clients I support motivate me to get up and come to work every day. I feel continually inspired by their resilience in the face of hardships. Part of my role as a Housing Support Worker is to help my clients maintain their housing. I firmly believe that all people should have access to safe, affordable housing, this is a basic human right. Dixon Hall provides me with an opportunity to connect with and support some of the most vulnerable people in Toronto and I feel privileged to be able to play this role in their lives.
When I first started my role as a Housing Support Worker I was welcomed by a long-standing volunteer with Dixon Hall's Community Meal Program. Although she has had a lot of struggles in her life, she continues to give back to the Regent Park community as a volunteer, tenant representative and community activist. She advocates for newcomers, those with low incomes and folks with mental health issues. She has relationships with folks that range from City Councillors to those most marginalized. She lifts me up on a daily basis with her never-ending positivity and humour and proudly calls Dixon Hall her second home.
The best advice I have been given, which informs my daily practice, is to meet people where they're at. As a Housing Support Worker I can easily recommend a solution to improve a client's housing situation, but approaching a problem objectively isn't always helpful when working with individuals. By meeting people where they're at I am able to better support my clients with their unique hardships and work with them to achieve their personal goals.
Ronnie Thompson – GUHD Family Support Worker – 35 years
 I love this community and the people that live here; they have so much strength, pride and hope for better tomorrows and I feel so blessed to be a part of their journey. Sandra Costain, our Director, Children and Youth, is a person who amplifies all the qualities of what community is all about and leads by example. She always looks for people's strength and acknowledges the weaknesses.  And acknowledges that it's a great place to start from.
Sindi Yoo – Adult Enrichment and Wellness Program Coordinator – 1 year
Knowing I am providing a great service for my clients, and seeing the joy as a result inspires me to come to work every day. In addition, the colleagues that I work with are amazing. The commitment, passion and the care they have for their clients is inspiring.
The woman who inspires me most is my mother. Throughout our lives I've seen my mother give every bit of herself to her family, making sure we are cared for and loved. No matter what the situation was, she never gave up, even when she was going through a serious health condition. My mother fought right till the end of her life. She was a true warrior to me.
Marina Yue – Mandarin Outreach Worker – 8 years
I enjoy the sense of working together with wonderful colleges to support the community. There are so many excellent women that  inspire me!  She could be a female client with many skills and a positive attitude towards senior life, or a frontline staff member at Dixon Hall who loves her job from bottom of her heart, or a single mother who creates a caring family for children – I have learned a lot from ordinary women!