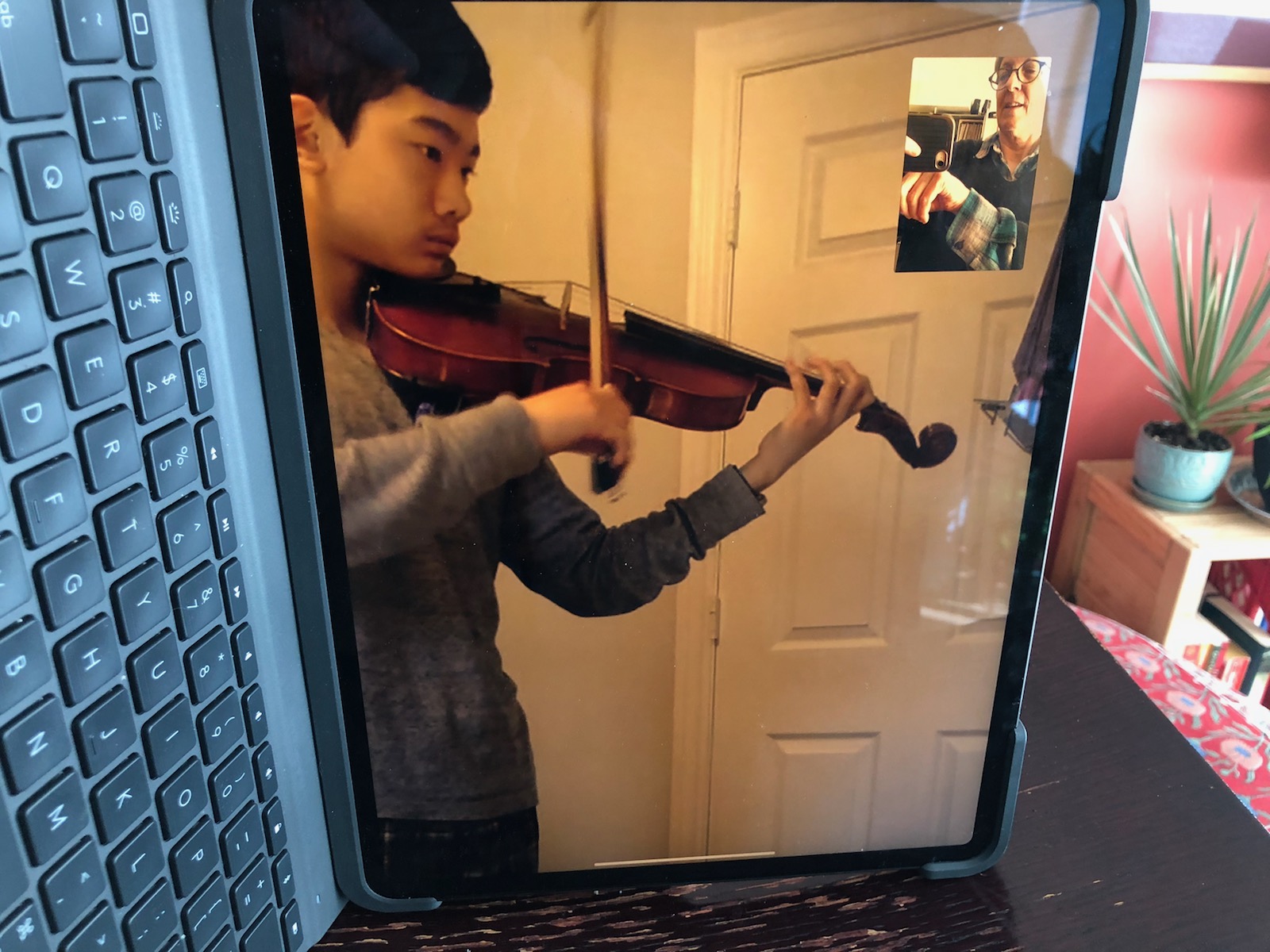 Tuning in for Music Lessons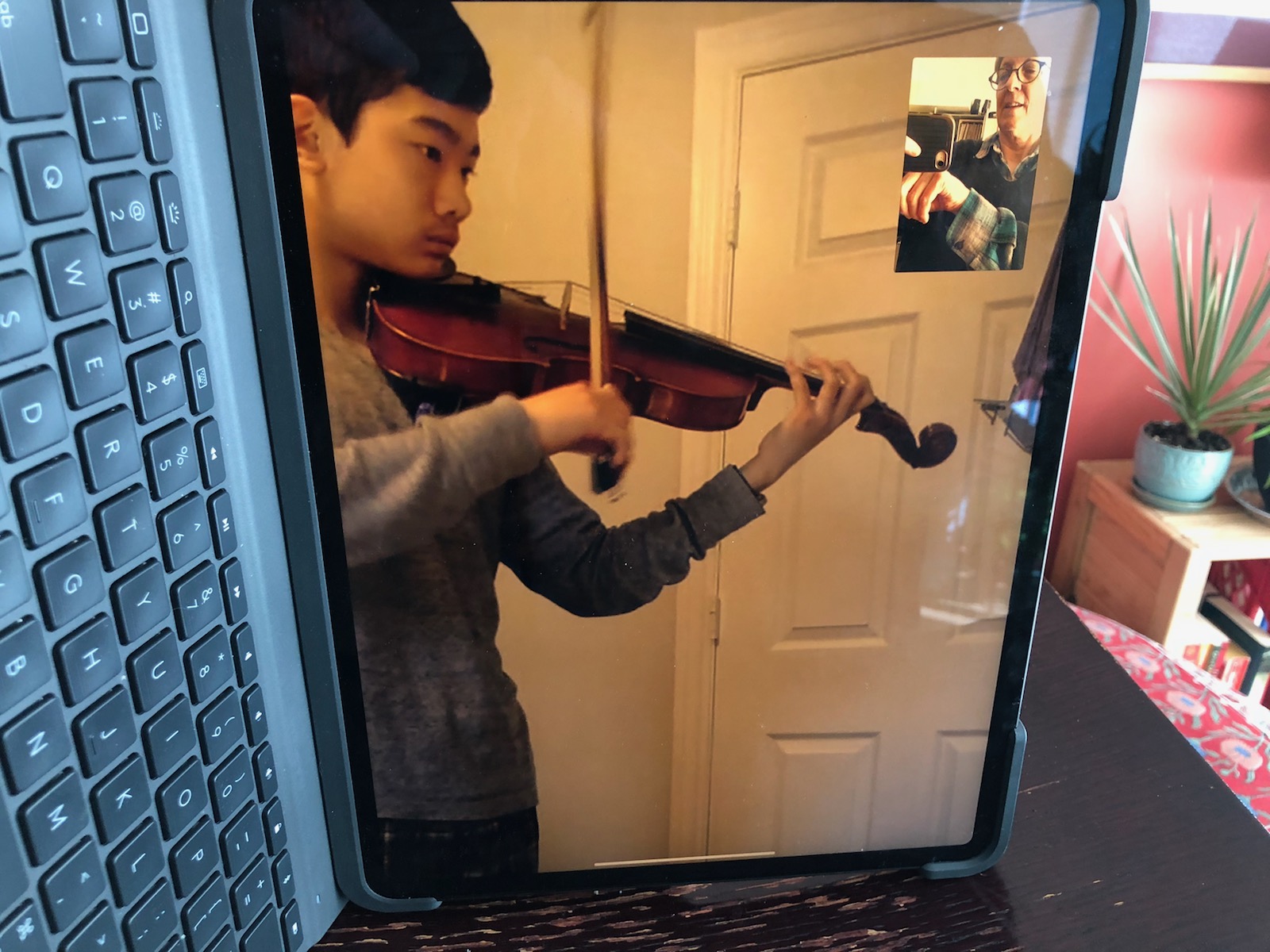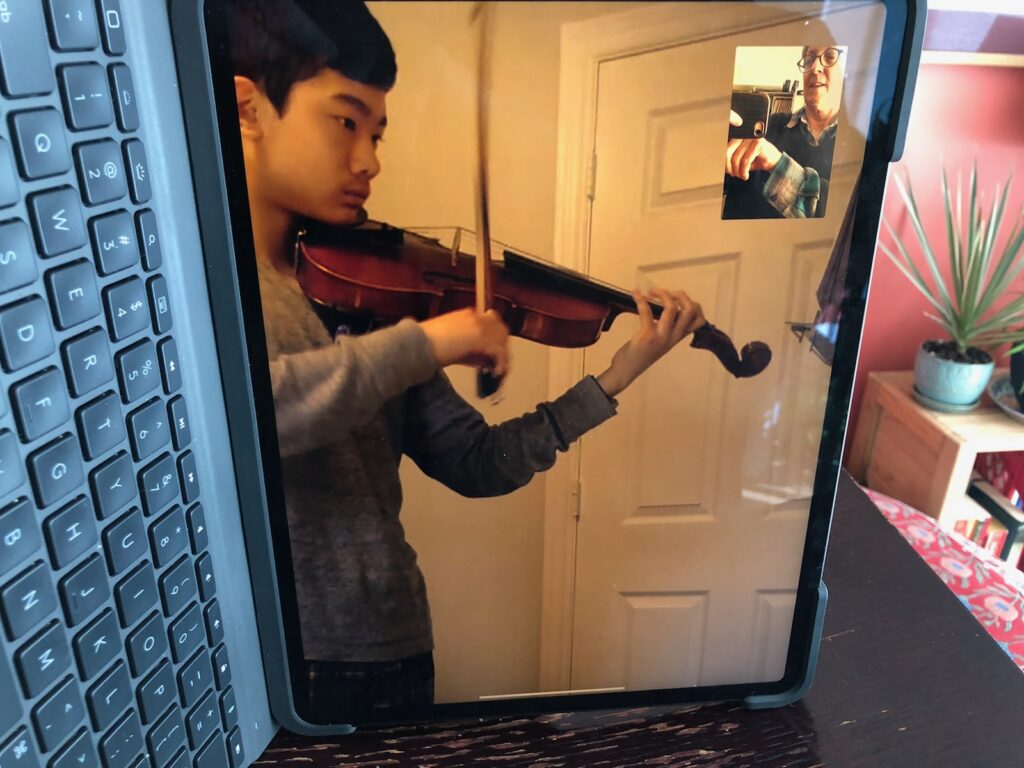 As closures of services and businesses were mandated in the city of Toronto earlier this year, Dixon Hall Music School adapted quickly to ensure continued support for its young musical community.
While the physical doors to the school in our new Youth Centre have closed due to COVID-19 restrictions, Dixon Hall Music School remains open with a very active online presence. Thanks to a generous donation and support from the Azrieli Foundation, our music school was one of the first not-for-profits in the GTA to offer online classes for our students, and continues to be one of the leading not-for-profits with a significant online presence for music lessons. Not only that, but our students are currently receiving lessons free of charge. We're so grateful to the Azrieli Foundation for making that happen!
Dixon Hall Music School is currently hosting 33 online music classes each week, with roughly 250 of our existing students actively partaking in those online lessons. Our teachers continue to offer their time and expertise for students enrolled in the various DH music programs, supporting each student's music development through virtual instructions and additional online tutorials.
Parents of students enrolled in our online music programs have reached out and expressed how virtual lessons have helped in more ways than just musical training: "It is very helpful for our daughter's skills as well as for her mental health to keep interacting with her wonderful instructor."
Another parent shared, "Thank you, thank you, thank you for ALL that you are all doing. This is literally the ONLY thing that my kids have left to do other than online school. They are now more than ever into their instruments."
The importance of our music programs extends far beyond educating and training young talent. There is also a focus on mental health, and on creating artistic outlets for our children and youth to express themselves during this new challenging and physically-isolating time. As we continue to build out and improve our online programs, we remain very positive in our outreach efforts to help our students stay engaged and always learning.
In other exciting news, our youth choir and individual singers in the DH music program have been invited to record songs and voices for an animated show written and produced by Juno-nominated, Canadian singer\songwriter Jeremy Fisher. Thanks to our relationship with Slaight Music, our Music School Director, Bob McKitrick, will be coordinating the involvement of our talented vocal students, who will be compensated for their participation in the show. Using online resources provided by our music school, students involved in the production will be able to confidently continue their weekly training in preparation for the upcoming recordings and live footage for the animation. This new project has resulted in an exciting buzz from the students, parents, teachers and friends of the east Toronto community, and we can't wait to celebrate its release as it airs its eight-show production – stay tuned!
To learn more about Dixon Hall Music School, and the ways you can support our music programs click here.