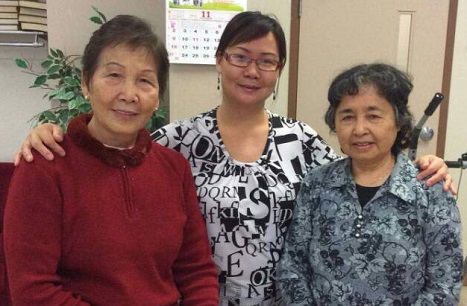 What will Lili cook next?
Lili has been a volunteer in the Mandarin program at the Elderly Persons Centre for more than 5 years. She first heard about the Mandarin program through a friend who was taking Chinese folk dance lessons with a few of the regular members.
Today, Lili volunteers twice a month and for special events. She's famous in the program for her delicious home cooked meals.
Marina, Coordinator for the Mandarin program says that the members love Lili and are constantly asking what she plans to cook next. They're always excited to try one of her new dishes.
Lili says she feels a great sense of accomplishment from volunteering and giving back to her community – especially when she sees how excited and happy the seniors are to eat her food.
The Mandarin program is the first place Lili volunteered since coming to Canada and the experience has only made her want to volunteer more.