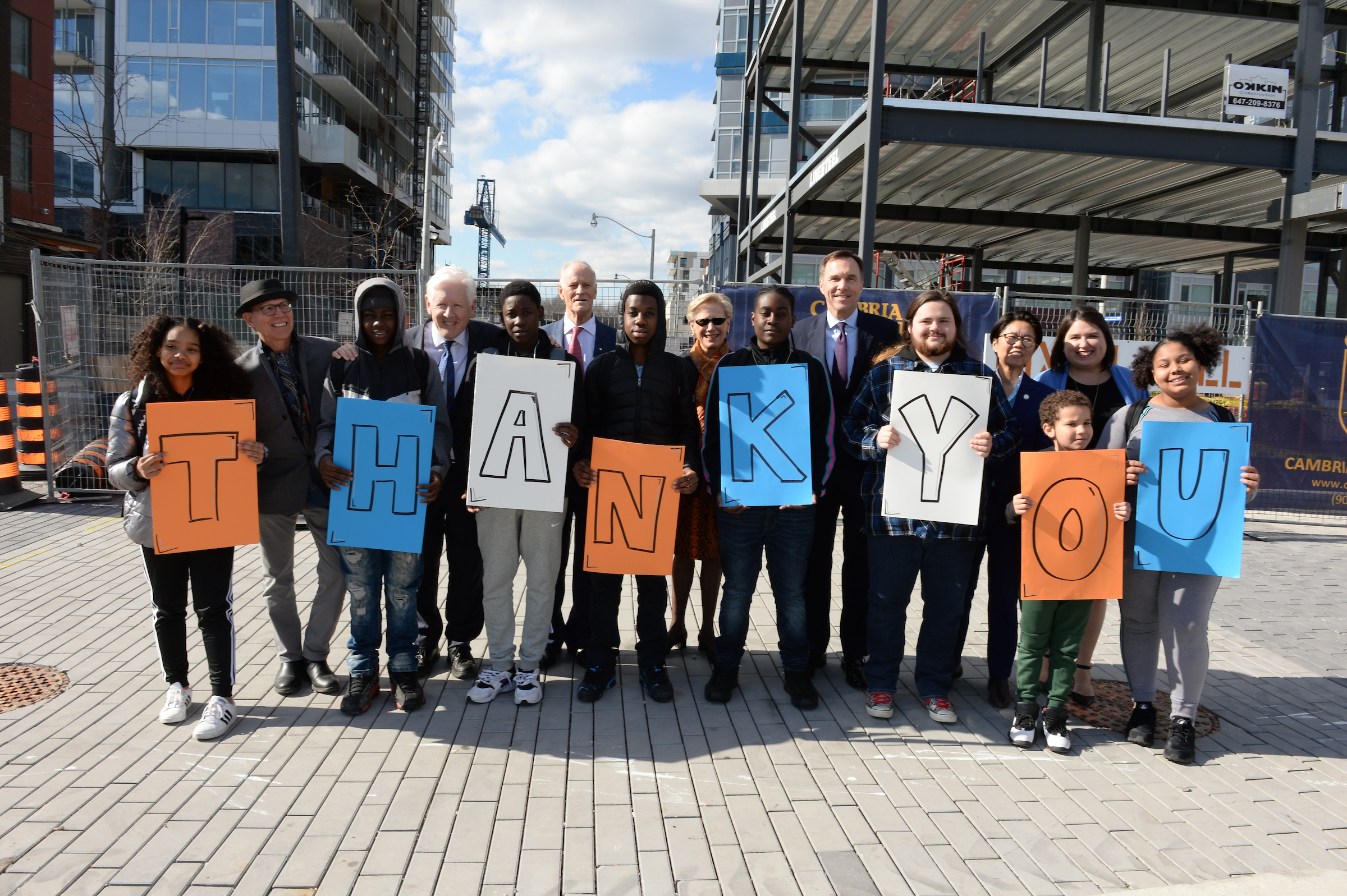 Youth Centre Construction Update: Celebrating our Progress with our Supporters and Community Leaders
On Wednesday, April 24th, Dixon Hall hosted a ribbon-cutting ceremony to celebrate the start of construction at our new youth centre. The event brought together some of the remarkable people who have been instrumental to this project. It was an opportunity for us to formally thank some of our biggest supporters, whose contributions have been so crucial to the development of our new youth centre. We also got to hear their perspectives on the significance of the new space for youth in Regent Park.
The event would not have been complete without the involvement of youth from Regent Park who will benefit from the space. We had a chance to hear from young people who actively participated in the project development; they shared their thoughts on what the youth centre represents to them along with a special message of thanks.
Thank you to everyone who was able to join us at the event. It was a wonderful opportunity to recognize the many people who were instrumental in moving this project forward, to see firsthand how the construction is progressing, and to officially celebrate the start of construction at this vital new facility.
Dixon Hall would like to give special thanks to:
Chair of the Youth Centre Capital Campaign Cabinet – Bob Rae
Lead donors – Bill and Cathy Graham
The Governments of Canada and Ontario, including the Hon Bill Morneau, MP for Toronto Centre, Minister of Finance and Suze Morrison, Ontario NDP MPP for Toronto Centre
The City of Toronto, including Councillor Kristyn Wong-Tam,Ward 13 – Toronto Centre
Toronto Community Housing
The Slaight Family Foundation
Vivien Dzau
Patrick Gossage