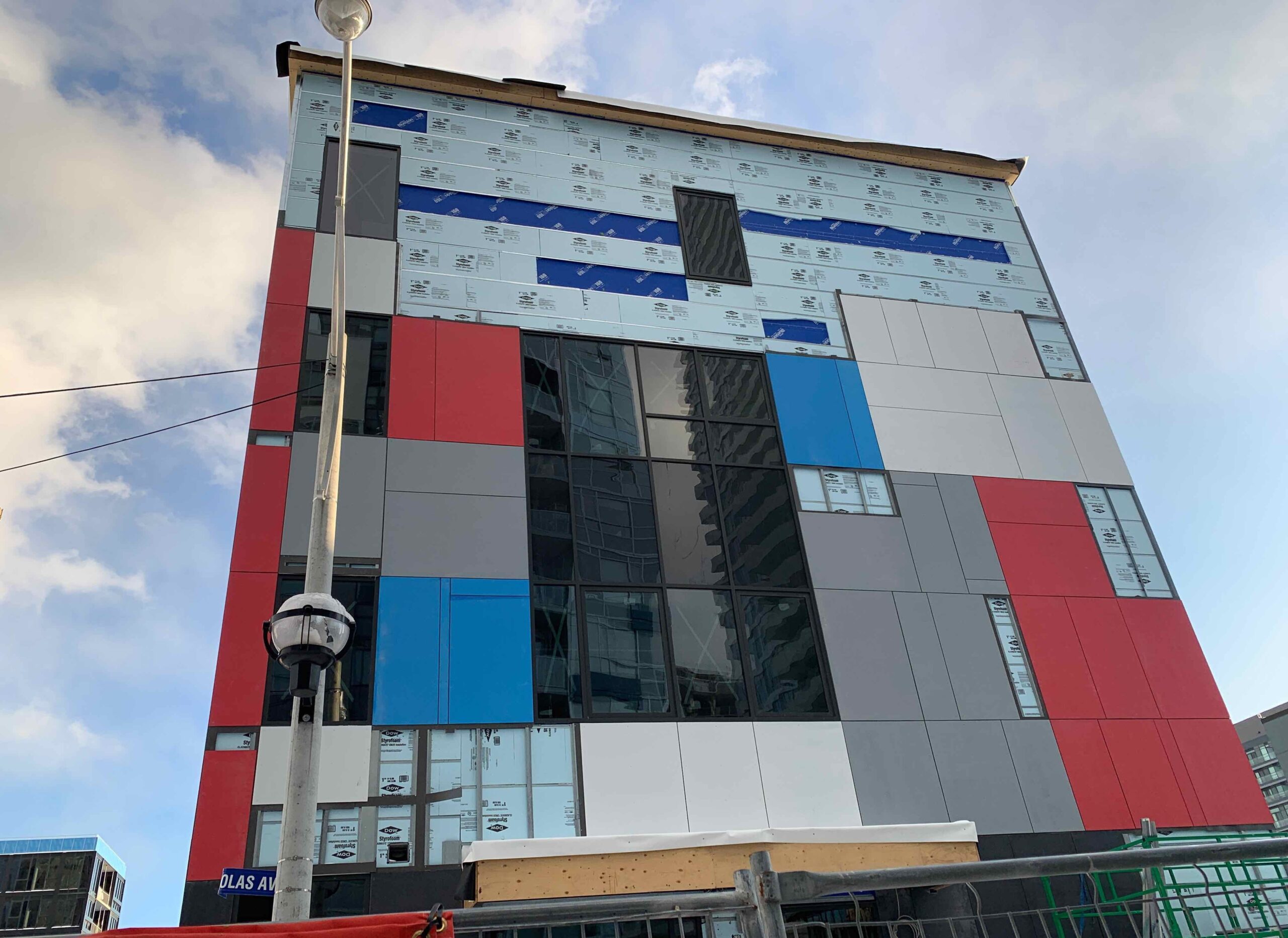 Youth Centre Construction Update: Exterior Cladding, Windows and Doors Complete!
Fall is nearly over and Thanksgiving is behind us,  but we are still embracing the spirit of gratitude at Dixon Hall as we continue to work on our new youth centre! This project is a wonderful example of how a shared vision for a supportive community space can become a reality: in this instance as a new space for young people in Regent Park. In this modern facility, the nearly 1,000 youth we work with every year – through both our Music School and our general Children & Youth programming − will know there is a community of champions who believe in them, and who believe in their potential.
We're happy to share another project milestone – the one year anniversary of breaking ground on the centre and beginning the construction phase of our journey! Construction has progressed quickly over the last 12 months, and we have completed the exterior cladding, windows and doors and are currently installing interior drywall.
Construction is still on track to be completed before the end of the year, and we anticipate that some programming will be running at the start of 2020.  Enjoy these updated photos of the space and stay tuned for more information about our grand opening event in spring 2020!