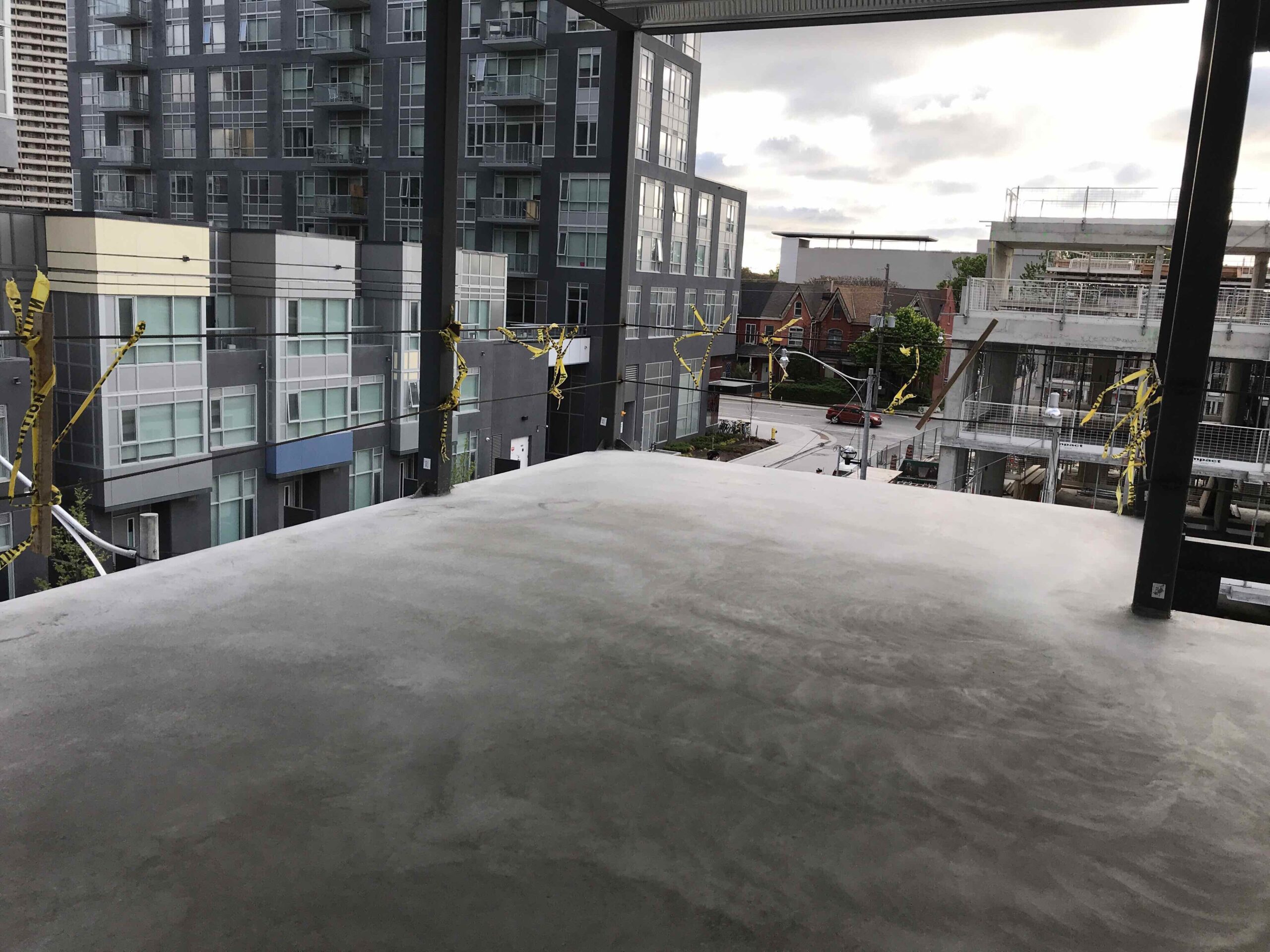 Youth Centre Construction Update: Pouring Concrete Floors and Onto Exterior Work
Summer has finally arrived! Amid the changing seasons, here at Dixon Hall we've been watching our new youth centre transform before our eyes. As the building continues to take shape, we are reminded of the significance of this space for young people in Regent Park, and the exciting changes we'll see in our Children & Youth programs and our Music School as a result of the upgraded amenities.
Our partner, Cambria Design Build has continued to work diligently on the construction of the building, The steel frame is completed and Cambria is in the process of pouring concrete floors at each level. Next, they'll begin work on the exterior walls and windows. To maximize our use of the space, we've recently included design firm k2design works as contributors to the project.
K2designworks will enhance the interior of the youth centre, transforming the building into a welcoming hub that is both functional and aesthetically pleasing. We're honouring the expertise of the Directors of our Children & Youth programs and the Music School by including them in the creation of detailed plans for each floor, bringing their visions for the youth centre to life.