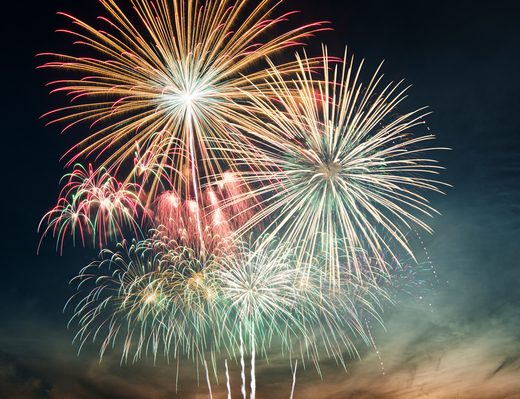 A Year in Review: Reflecting with Gratitude



It's hard to believe that 2016 is over and that 2017 is here. Post-Christmas and Pre-New Year, some of us went right back to work, others did not, and it was easy to drift into extended relaxation or back into our busy lives.
Recharging is essential to enter into 2017 ready for all of the challenges ahead – but there's also the opportunity for reflection. Through reflection, we appreciate the high and low points of the past year. Appreciation of the successes and the not-quite successes gives us the chance to practice gratitude.
By expressing gratitude we can recognize moments that shaped us and taught us a lesson, that showed us our determination and inner strength. Gratitude gives power to small moments that may not be so small after all, like a friendly smile from a stranger, or enjoying a warm meal on a cold day. Gratitude is a transformative way to experience our lives and to change our perspective.
In 2016, at Dixon Hall we are grateful for the progress made in fundraising for our new youth centre. Under the leadership of Bob Rae, and co-vice chairs Vivien Dzau and Patrick Gossage and thanks to every donor we moved closer to our $3 million dollar goal.
As a multi-service agency, we are there for community members at every stage of their lives. This starts by working with the youth of Regent Park, and the new youth centre will increase capacity to serve more of them. When construction is finished, the new youth centre will stand at 4 storeys high and will be a central hub for young people in the neighbourhood.
From our Music School to our March and Summer Break camps, we provide an abundance of opportunities for young people to grow and develop with the support and mentorship of trusted adults. Our programs give young people inspiration and outlets for self-expression through activity, sports, the arts, and peer groups. We are grateful to work with bright young people, who inspire our team too. As Regent Park grows, we grow with it and the new youth centre is a bright reminder of the hope in change.
Now that the weather is colder and wetter, we are grateful for the hard work done by everyone on the Housing team. There are few more difficult moments in a person's life than checking in to be a guest at the Out of the Cold Program. But from that difficult moment there is hope. Through Dixon Hall under the leadership of 3,000 volunteers, we provide case management support to ensure that good, decent, permanent housing is found; quickly.
For good permanent housing to be had for many Torontonians that means finding good permanent employment. I was amazed this year at the success of the employment programs of the organization who on average got a full time position for a member of the community every single business day.
And finally, we are grateful for all of the wonderful people who are interested in in Dixon Hall –the volunteer Board of Directors, program participants, our neighbours, our partners, Dixon Hall volunteers, and of course donors!
Without all of you, the essential community programs we provide would not be possible. We are grateful for the moments of connection, service, and support and the promise of changing more lives in 2017.
There is so much to celebrate, yet, so much more to do in 2017. I am excited about what lies ahead and hope that you'll join me as we keep making Toronto an even better city for all.
With gratitude,
Neil Hetherington