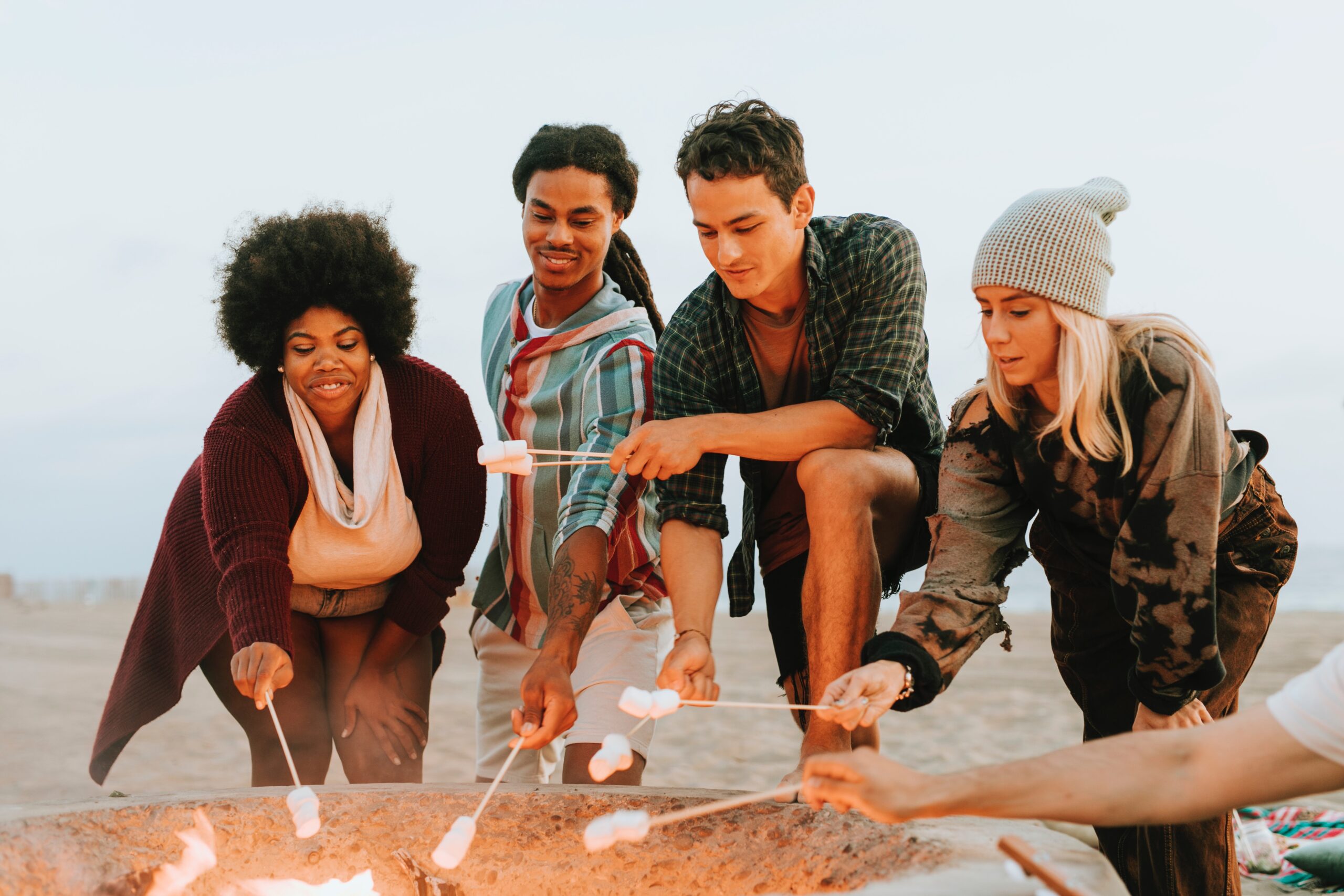 Beyond Fun in the Sun: Dixon Hall's Summer Camp and Youth Mental Health
May 7th is National Child and Youth Mental Health day, a day dedicated to raising awareness about the importance of children's mental health and showing that positive mental health is essential to a child's healthy development. I see the truth in this message in the work I do every day with children and youth in Regent Park, many of whom are coping with difficult and complex situations in their lives.
As adults, we often don't remember that young people are impacted by things happening in different areas of their lives – they're impacted by what's happening in school, at home, in their communities. We also sometimes forget that young people are physically and hormonally going through lots of changes, while lacking the decision-making abilities, impulse control, and emotional regulation that we have as adults.
The combination of these stressors and significant physical changes and developments can result in a perfect storm of emotional turbulence, meaning many youth feel alone, overwhelmed, or hopeless. They may feel like they have no one to turn to, or that their early experiences in life will forever define them or limit their opportunities for future success and happiness. This is why Dixon Hall's Summer Camp program is about so much more than just daily activities and fun. It's a place that provides structure, safe and consistent support, relationship building skills, and opportunities and experiences for learning so that youth develop self-confidence and are prepared to pursue their own visions of greatness and take risks.
I can speak to the positive effects of Summer Camp because I attended Dixon Hall from 3 years old, up until I became a Counsellor in Training (CIT) in my teen years, ultimately working as a Camp Counsellor for 4 consecutive summers. Summer Camp at Dixon Hall directly contributed to the woman I am today and to my career path. Working with campers from Monday toFriday is an incredible opportunity for us as a trusted and safe adult presence in the lives of our campers.
By being together with the campers all day and in so many different situations, without the stress of school, we're able tofoster strong relationships and model healthy relationships that youth can apply to other areas oftheir lives. We teach youth that they teach people how they want to be treated, and watch as they apply this concept in their own circles. We encourage our campers to talk about their emotions and show them they're not alone, normalizing their feelings and experiences. Being aware of the issues they're facing, naming them, and recognizing they're not the only ones struggling with them is a huge step in fighting stigma and taking steps to make real, lasting changes in their lives.
Having camp counsellors and trusted adults who grew up in the same neighbourhood and attended the same camp is extremely beneficial for the campers.  Understanding, empathy, positive role models, and the chance to just be carefree kids has incredible results. There are many campers who take a very similar path to my own – starting out as small children attending camp, and continuing on as CITs and Counsellors. It's a very proud moment when we see young children grow into capable youth, flourishing in planning camp activities, working with young children, and communicating with parents effectively. Summer camp gives young people something to aspire to.
It's an innate human need to feel like you're part of something and connected to one another. Some of our campers have really strong connections with one another. Some of our campers are connected to the sports aspect of camp and being part of a team. Some of them are connected to our staff and call them first when something happens in their lives, whether it's good or bad news.  No matter what the connection, we emphasize the same message to our campers: you are worthy and you matter, we care and we see your light. Summer camp teaches our campers that their experiences in life don't have to be limited – they deserve to see and do things, and to broaden their experiences. Summer camp reminds them that they can do anything.
Sandra Costain is Dixon Hall's Director of Children & Youth Services. Born and raised in Regent Park, Sandra is knowledgeable about the community, dedicated and passionate about her work, and trusted by the youth she serves. She completed her education in Social Work at Ryerson University, and has a wealth of experience with agencies across Toronto, including Toronto Public Health and Mothercraft.