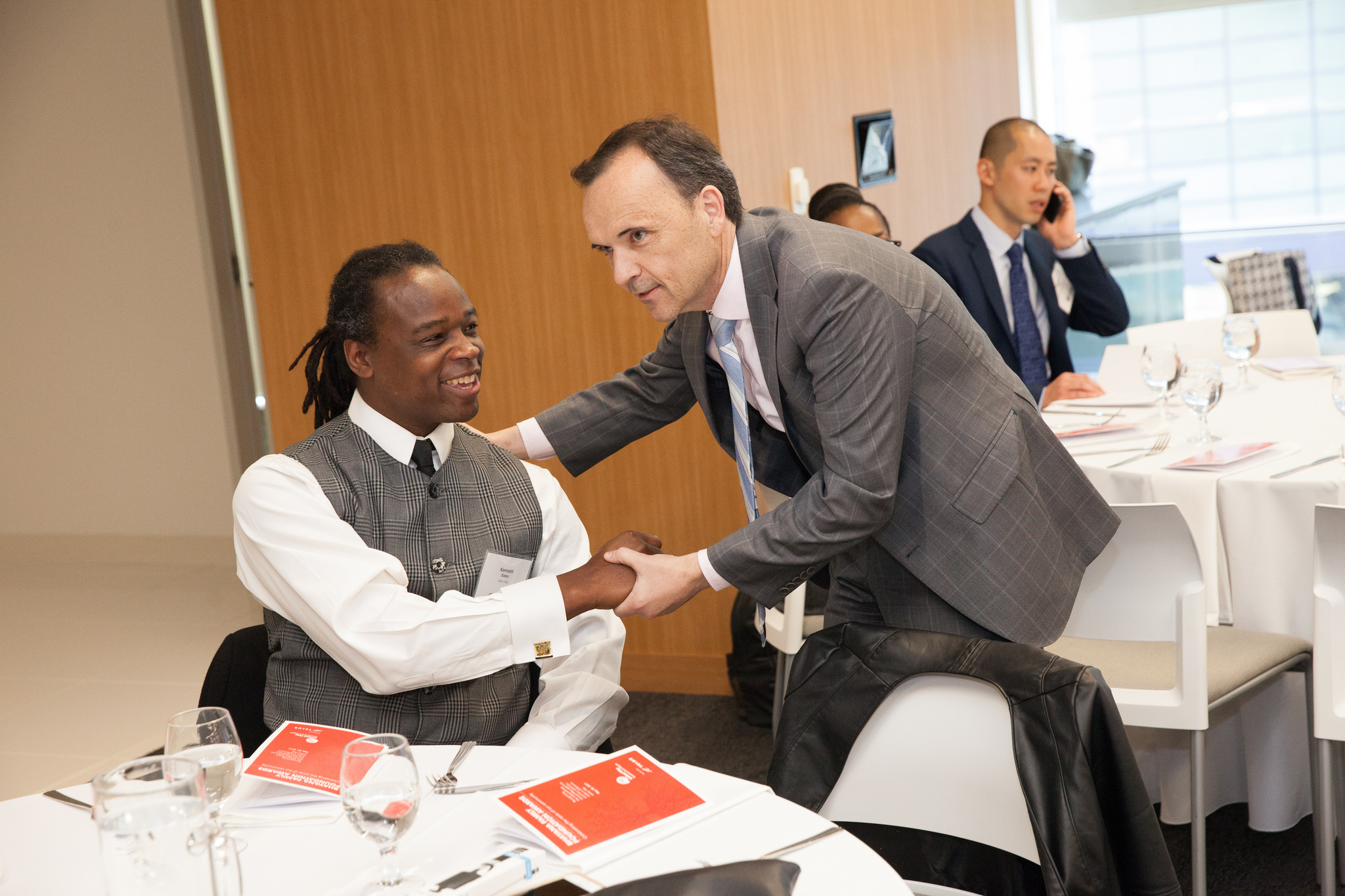 Children and Youth Manager Kenneth Slater wins Bhayana Family Foundation Award
On Wednesday, May 24 Dixon Hall's Manager of Children and Youth program, Kenneth Slater was the recipient of a well-deserved Bhayana Family Foundation Award.
The Bhayana Family Foundation Awards recognize the contribution of frontline staff at United Way agencies. Kenneth was awarded the Individual Award in the Innovation and Creativity category, for his St.Vincent Project in the summer of 2016.
The St.Vincent project was a radical departure from our standard programming for youth. As the threat of youth violence loomed over the Regent Park last summer, Kenneth proposed an intervention of opportunity for severely at-risk youth. Seven youth were provided with counselling, volunteer opportunities, camping experiences and employment internships, including an international trip overseas to volunteer in Kenneth's original home, St.Vincent. Youth were given the chance to expand their worldview and have completely new experiences.
It was a safe summer, and deeply rewarding for the youth who participated, with lasting impact. Congratulations Kenneth! Your co-workers at Dixon Hall are always proud of you, but today we are particularly proud of the consistent support and mentorship you provide to youth in the community.