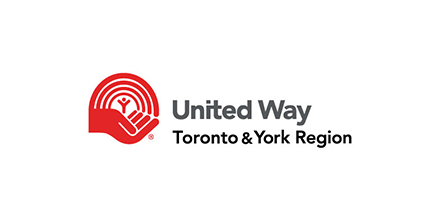 Dixon Hall Announced as United Way Anchor Agency
Dixon Hall is proud to be named a United Way Toronto and York Region Anchor Agency as of February 23d, 2017.
"United Way TYR has been an invaluable partner since we began working with them in 1958. As an Anchor Agency, this collaboration gives us the opportunity to continue to invest in the Regent Park community and build a stronger neighbourhood through our mix of services — from our Youth Services, Senior Services, Employment Services, Housing Services and many more. We'll be able to increase the amount of clients we serve and extend our reach,"  said Neil Hetherington, Dixon Hall CEO. "This is a smart investment that responds to a growing need within our communities. We are thrilled to embark on the next phase of our relationship with United Way TYR and look forward to strategically investing funds to bring forth more positive outcomes and change."
United Way is the largest non-governmental supporter of social services. Their work is focused on creating opportunities for a better life for everyone in their home communities and is backed by research and powerful partnerships. United Way TYR serves from the downtown Toronto waterfront, to the southern shore of Lake Simcoe.