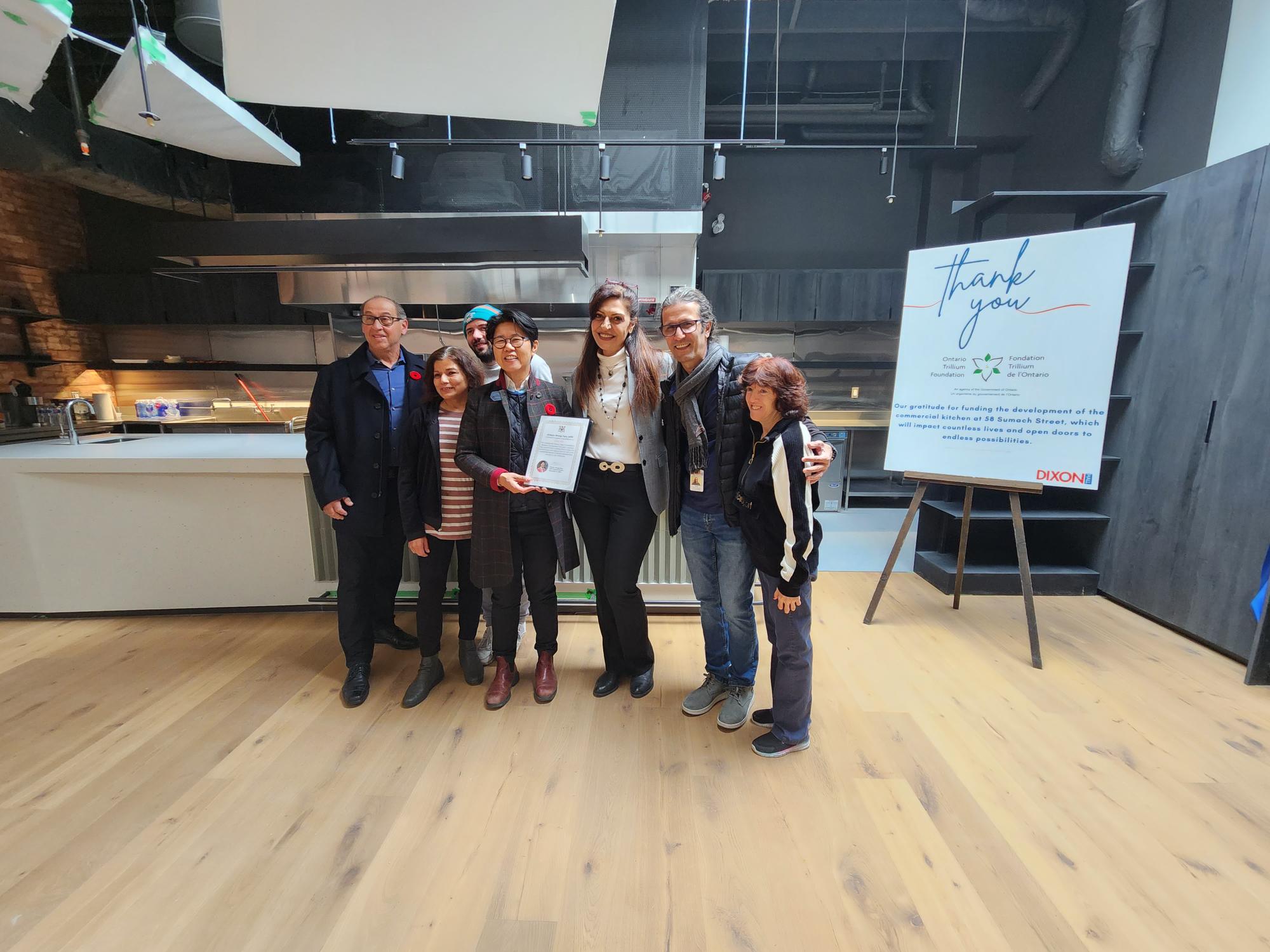 Dixon Hall opens its new Commercial Kitchen at its renovated Community Hub and Training Centre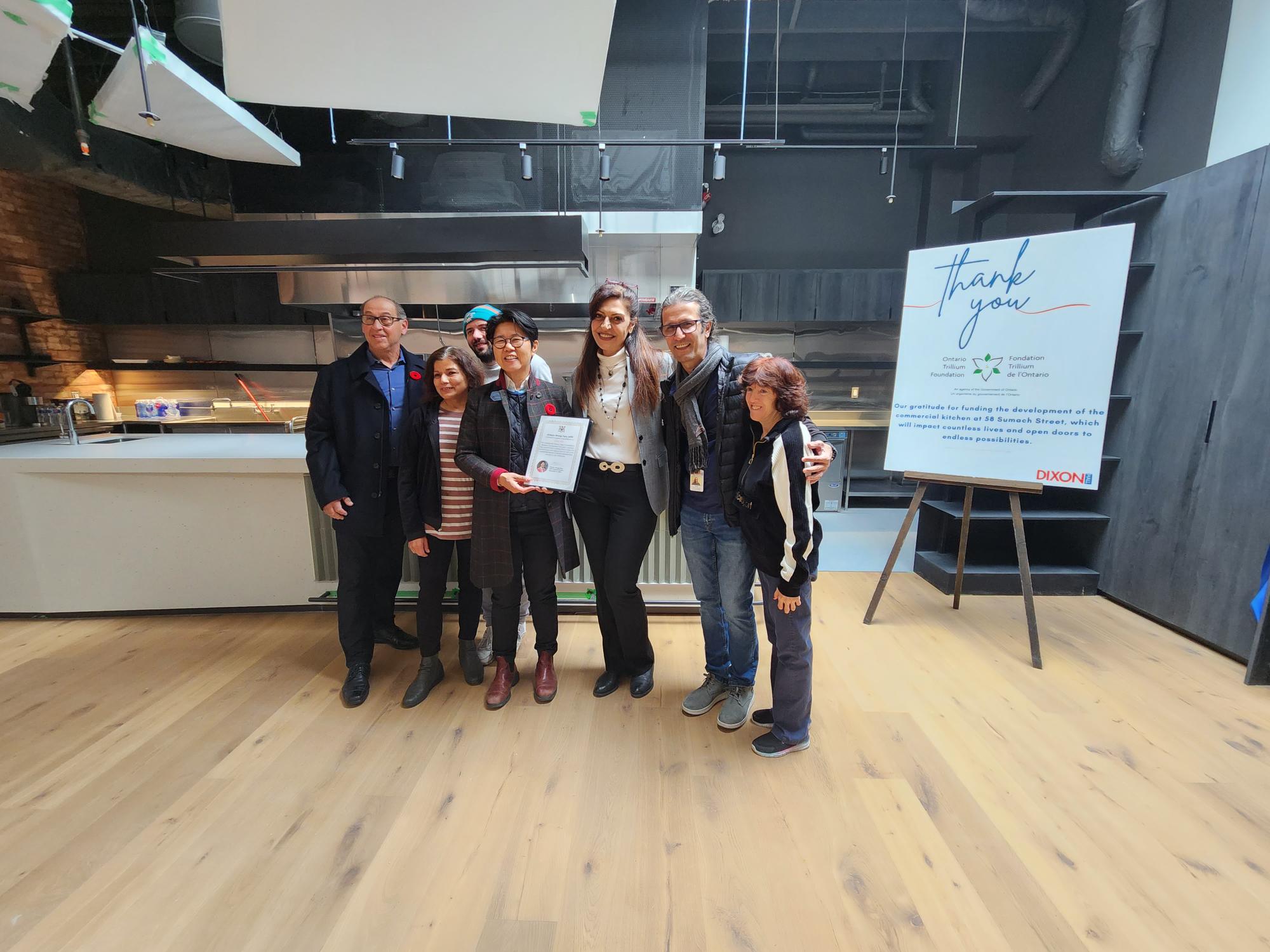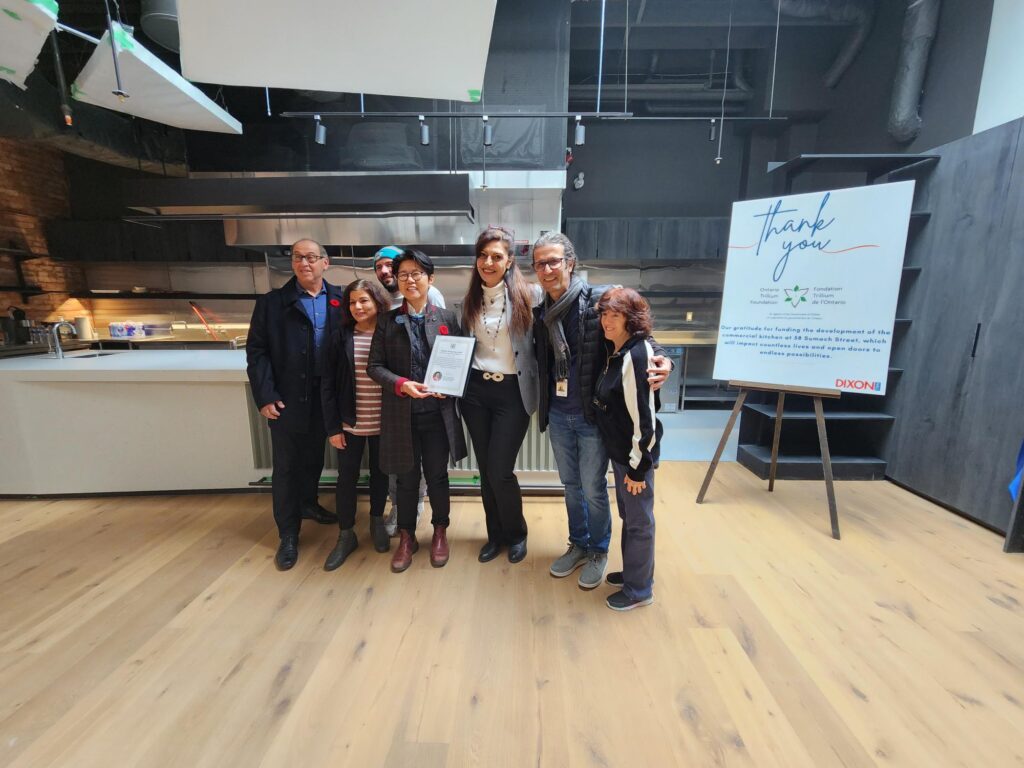 Toronto, ON (November 9, 2023) – On Thursday, MPP Kristyn Wong-Tam and Angelo Ioannides, an Ontario Trillium Foundation (OTF) volunteer formally congratulated the team at Dixon Hall on the work it's done as a result of receiving a $146,500 Resilient Communities Fund grant it received from OTF. Dixon Hall, a leading multi-service agency in Downtown East Toronto, was able to put its OTF grant to work to create a commercial kitchen at our newly built Community Hub and Training Centre at 58 Sumach Street.
"Dixon Hall's dedication to our community is invaluable. Today, as they secure the Resilient Communities Fund grant, we applaud their commitment to helping those in need," said Kristyn Wong-Tam, MPP for Toronto Centre. "With this grant, they were able to build a commercial kitchen, expanding capacity and providing essential food security for their clients. Dixon Hall's work is practical and inspiring, and this investment will undoubtedly significantly impact our community. Congratulations to Dixon Hall for their unwavering dedication and vision for a better Toronto."
The official inauguration of this groundbreaking project happened with MPP Wong-Tam, members of Dixon Hall's staff and engaged community members. This grant was significant and represented a milestone in Dixon Hall's ongoing mission to combat food insecurity in the Downtown East. The newly established commercial kitchen is set to become a vital component of Dixon Hall's comprehensive food programming, greatly expanding its ability to serve the needs of vulnerable individuals and families within the community.
With a heritage spanning over 90 years, Dixon Hall has consistently been a pillar of support and this particular community development initiative underscores our steadfast commitment to addressing pressing issues such as:
Enhanced Capacity: This commercial kitchen will enable Dixon Hall to prepare and distribute a significantly larger quantity of nutritious meals to those who depend on our services, thereby making a substantial contribution to alleviating food insecurity in Downtown East Toronto.
Job Training: This facility will also serve as a hub for culinary training, affording community members the opportunity to acquire valuable skills and access employment prospects within the hospitality industry.
Community Engagement: Beyond its primary role, the kitchen will be a dynamic space for community events, cooking classes, and workshops, promoting a sense of togetherness and belonging among local residents.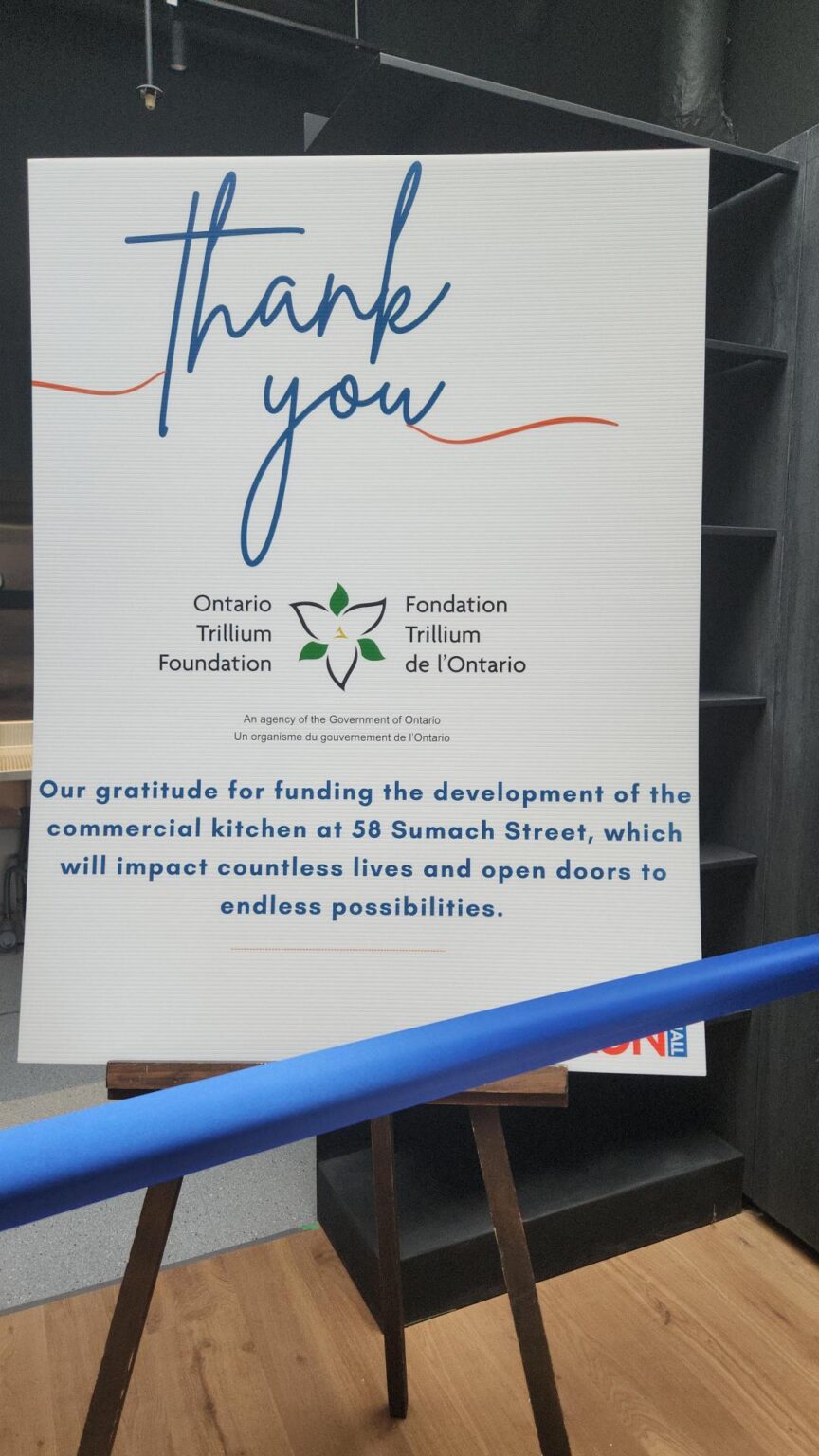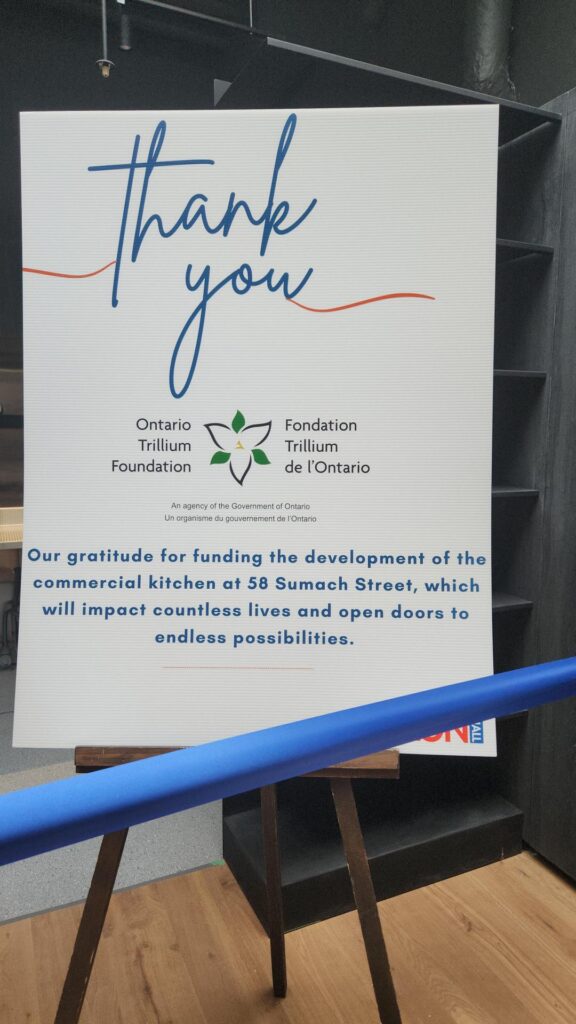 "We are grateful to the Ontario Trillium Foundation for the generous gift of a commercial kitchen. This kitchen will help us to alleviate food insecurity in the downtown east and enable us to provide programming that will empower and strengthen our community. We look forward to the positive impact this project will have on our mission to create lasting solutions to end poverty, social injustices and isolation in Toronto." said Mina Mawani, CEO, Dixon Hall.
Together, we are working towards a Toronto where no one goes to bed hungry. For more information about Dixon Hall and our ongoing initiatives, please visit www.dixonhall.org.
The Ontario Trillium Foundation (OTF), an agency of the Government of Ontario, and one of Canada's leading granting foundations celebrates 40 years of grant-making in Ontario and making a lasting impact in communities. Last year, OTF invested over $110M into 1,022 community projects and partnerships. Visit otf.ca to learn more.
For media inquiries, please contact;
Faisal Ikram, Director, Marketing and Communications
647.336.2447 faisal.ikram@dixonhall.org