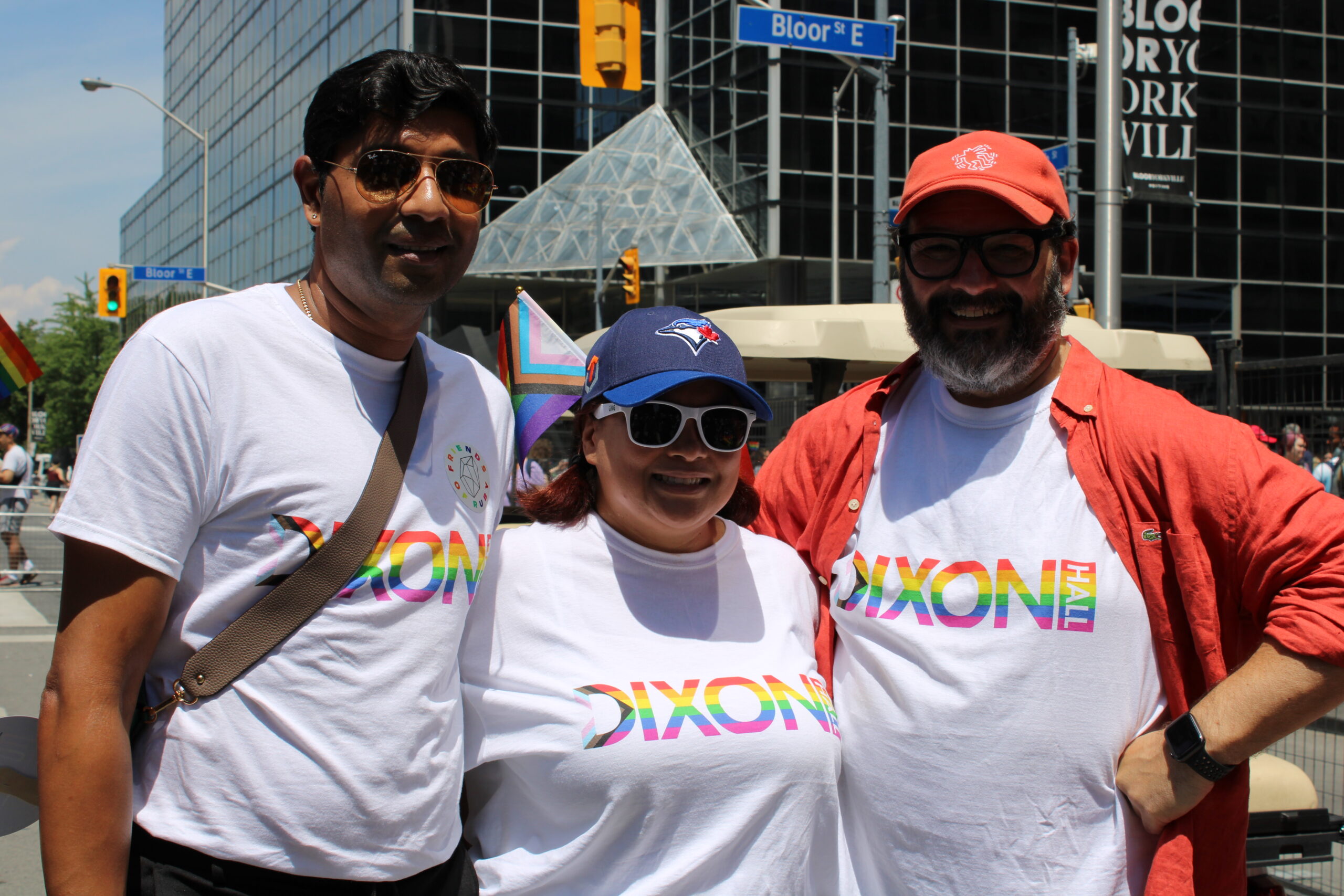 Dixon Hall Staff Marches in Toronto's 2023 Pride Parade!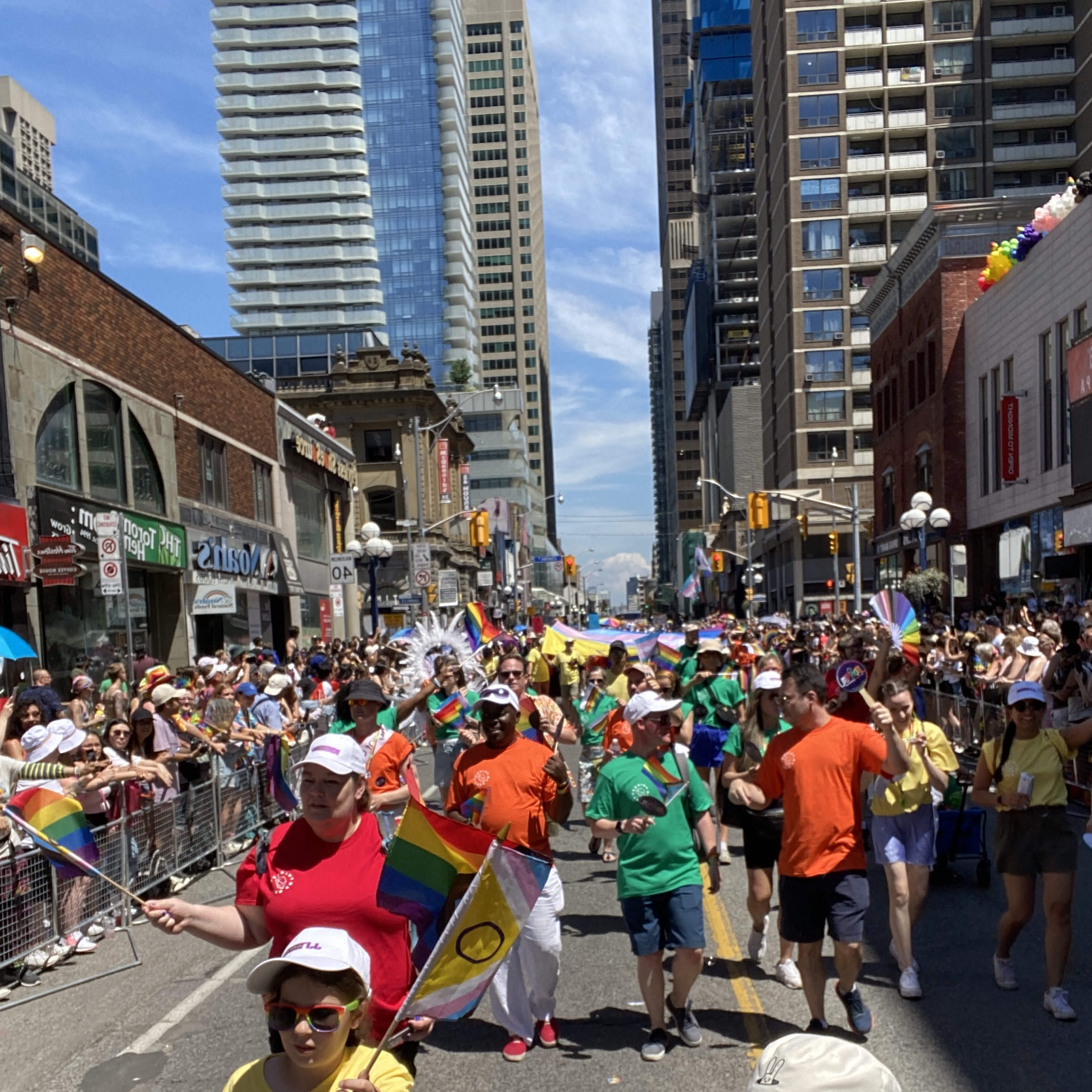 June is the month when Dixon Hall shows its unwavering support for the 2SLGBTQ+ community by celebrating love, diversity, and equality, and nowhere is the support more visible than marching in Toronto's annual Pride Parade, June 25th. Here is Marketing and Communications' Matt Song's recount of the festivities:
11:45AM: Dixon Hall staff gathered in front of 190 Carlton. T-shirts and pride flags were distributed before we departed for Bloor and Church Streets where we were to meet with Friends of Ruby.
12:30PM: Met up with Friends of Ruby. Everyone was decked out in pride colours and you could feel the energy and excitement building all around you. Great photo-ops before the 2PM Parade start, with everyone lathering on sunscreen and staying hydrated under blazing sunshine.
2PM: Right on time, we were given an urgent 'go signal' and we began to parade down Bloor St. Immediately, I was stunned by how many people lined the streets behind the barriers. We were loud but the crowd was even louder as they cheered for us and in celebration of pride. We followed a float that held two DJs that were pumping out tunes to get the crowd (and us) grooving to the music. The procession literally engulfed the City in a sea of rainbow colors, vibrant costumes, and energetic music. Marchers carried banners advocating for 2SLGBTQ+ rights, intersectionality, and the inclusion of transgender and non-binary individuals. Marchers also raised awareness about pressing issues such as discrimination, healthcare access, and mental health support.
4PM: We arrived at the finish of the parade. Smiling, we all thanks each other, said our farewells, then went our own ways to find some shade to 'chill out'. An unforgettable experience and wonderful reminder of the importance and value of inclusion in our community.