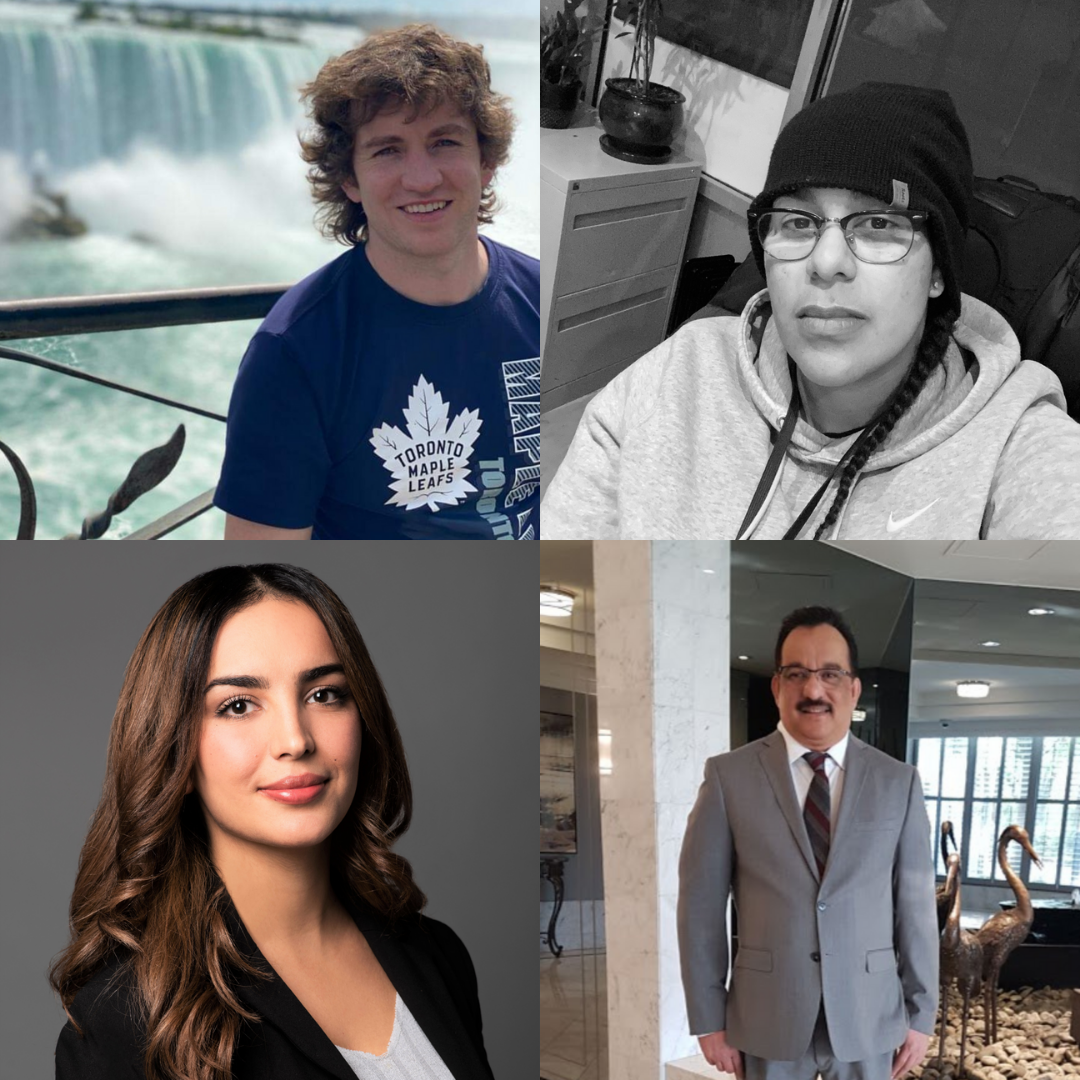 Emergency Shelter & Homelessness Service Worker Appreciation Week
This week marked the first official Emergency Shelter and Homelessness Service Workers Recognition Week in Toronto. The special event was officially announced by the Mayor's Office after recognizing the vital work and dedication demonstrated by workers in the housing sector, with a particular focus recognizing their efforts throughout the COVID-19 Pandemic.
In honour of this week, we've spoken to a few of our frontline shelter workers and staff to hear about their experiences, and to understand what inspires them to do the work they do. We learned about their unwavering commitment to helping others; about the misconceptions around working in the housing sector; and they shared some of the stories accumulated over their time working in the community. Here's what they had to say.
Eamonn Foley
Shelter Worker, 354 George St. – 1 year with Dixon Hall
Growing up I noticed inequality from a very young age. I saw certain members of society not afforded the same services as others, which inspired me to work in this sector to help make a difference.
The biggest misconception about working in the homeless sector from what I have experienced is that many people think that those who are homeless are violent, unkind people when in reality they're just like everyone else. Also, that they chose to be homeless. Everyone can go through tough times, and circumstances can change for anyone no matter who you are. I've met some of the most genuine decent people working in this sector and I can't stress enough how many layers there are to fully understand why someone can be homeless.
Hendry Kajendrakumar
Shelter Worker, Heyworth house – 21 years with Dixon Hall
When I was a teenager, I joined three charity organizations working with at-risk individuals. I volunteered at St. Vincent De Paul Roman Catholic society working to support the marginalized poor; the YMCA working with refugees and victims of civil war; and the Batticaloa/Trincomalee Youth Commission where I received leadership training. This experience and training attracted me to do shelter work with marginalized individuals experiencing homelessness, and has resulted in a very rewarding career over the past 29 years.
The job may have tough, unexpected moments, but I have inner satisfaction doing this over other jobs. You are truly making a difference in people's lives, who might've not otherwise had access to the support they need.
Ghizol Karim
Health Navigator, Respite Services East – 1.5 years with Dixon Hall
I came to Canada as a refugee and was given a chance to re-build my life here. I want to give back to the country and community that gave me the opportunity to do so. As a Health Navigator, I help to make sure others have the support and services they need to succeed.
One of the biggest misconceptions I've encountered in the housing sector is that working in this sector cannot be enjoyable, fulfilling or fun. I am passionate about helping others, and seeing a former client in a business casual outfit coming to pick-up their belongings and leave a thank you note is so fulfilling to witness. To see they have been housed and employed, moving forward in their life is not only inspiring, but incredibly rewarding work.
Akeina Lake
Shelter Worker, Heyworth House – 1.5 years with Dixon Hall
Working in a homeless shelter is extremely rewarding and inspiring. Each day I come in contact with dozens of people who are facing what seem like impossible situations, oftentimes with little to no support from friends or family. Seeing once struggling clients gain independence, housing, jobs and move forward in life is one of the most rewarding experiences, and I'm grateful to be a part of that process.
The biggest misconception I've seen working with the homeless is the belief that they are all people who have made poor choices. This is completely false. Many of our clients were once successful people working regular 9-5 jobs with families and loved ones. Unfortunately, they may have experienced some trauma, or may have been dealt a bad hand, and things took a turn for the worse, forcing them into difficult circumstances. It is important to remember that no one chooses to be homeless, but everyone can choose kindness when interacting with others.
Thank you to all the Emergency Shelter and Homelessness Service Workers who have, and continue to do, such vital work for our city's most vulnerable with unwavering energy, dedication, and optimism. You help make our city a better place for all.
To learn more about our Housing Services, click here.