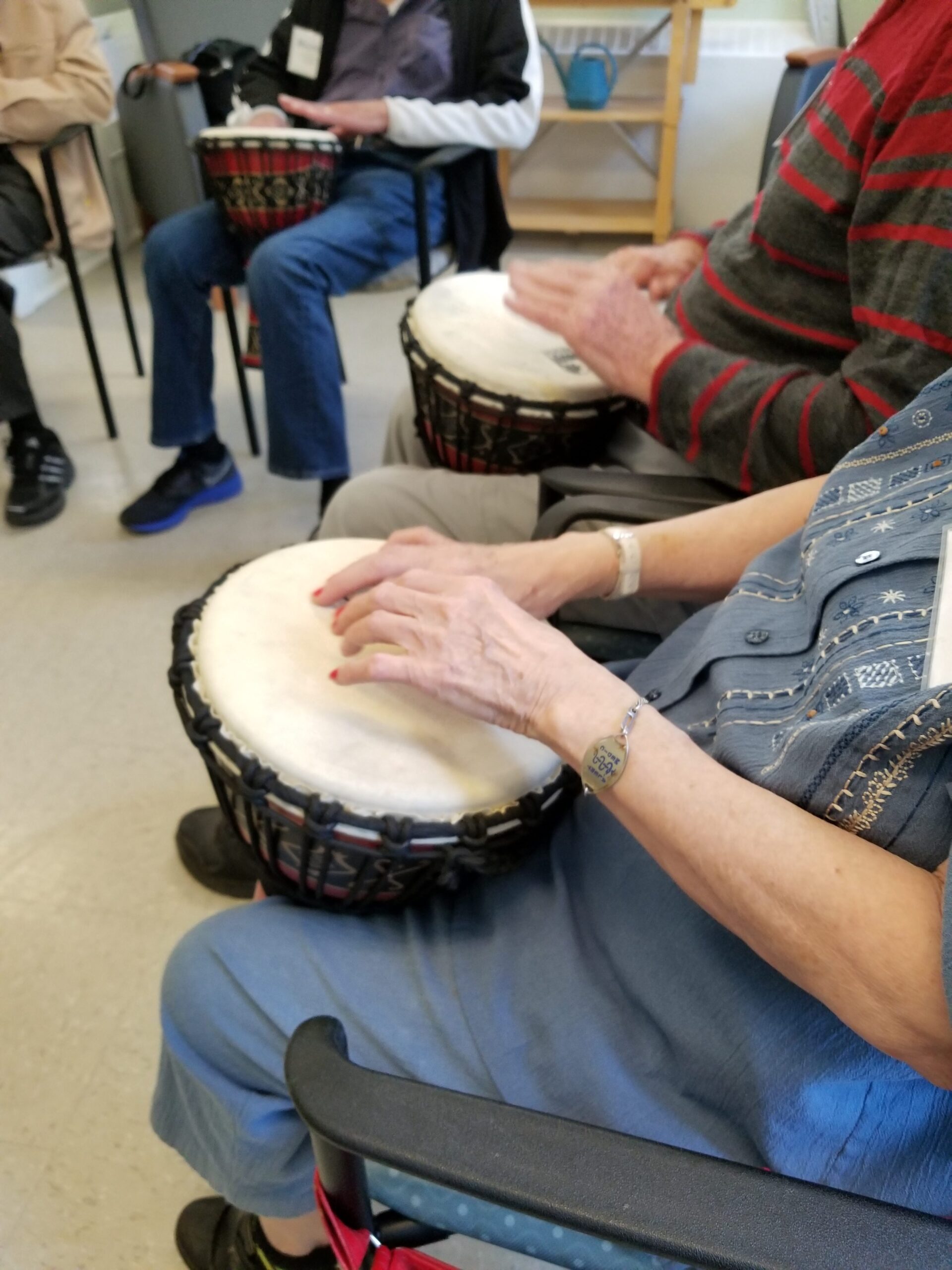 Getting Musical in our Alzheimer Day Program
June is Seniors' Month in Ontario – an opportunity to celebrate seniors in our communities. This year's theme "Now's the Time to Try Something New" inspired our staff to introduce new programs for seniors in our day programs.
Thanks to funding from the Ontario Dementia Strategy, our Seniors' Department recently introduced new music programs as part of our Alzheimer Day Program.  Every two weeks,  members enjoy an afternoon of music lessons using one of three new instruments: African drums, ukuleles, or hand chimes.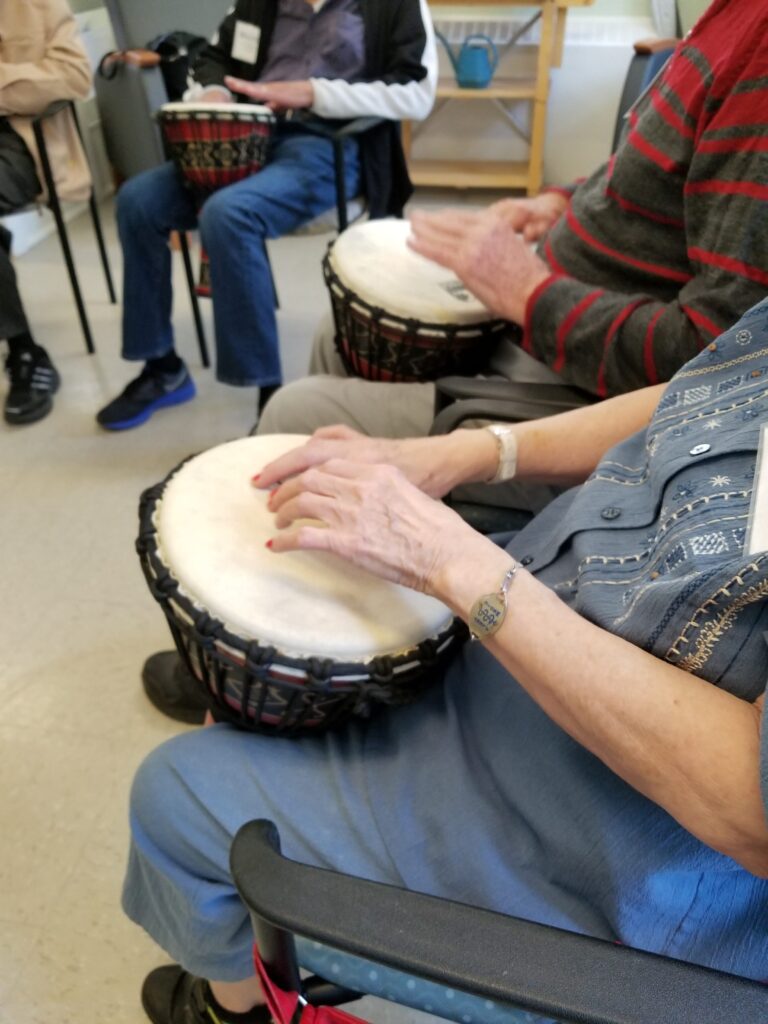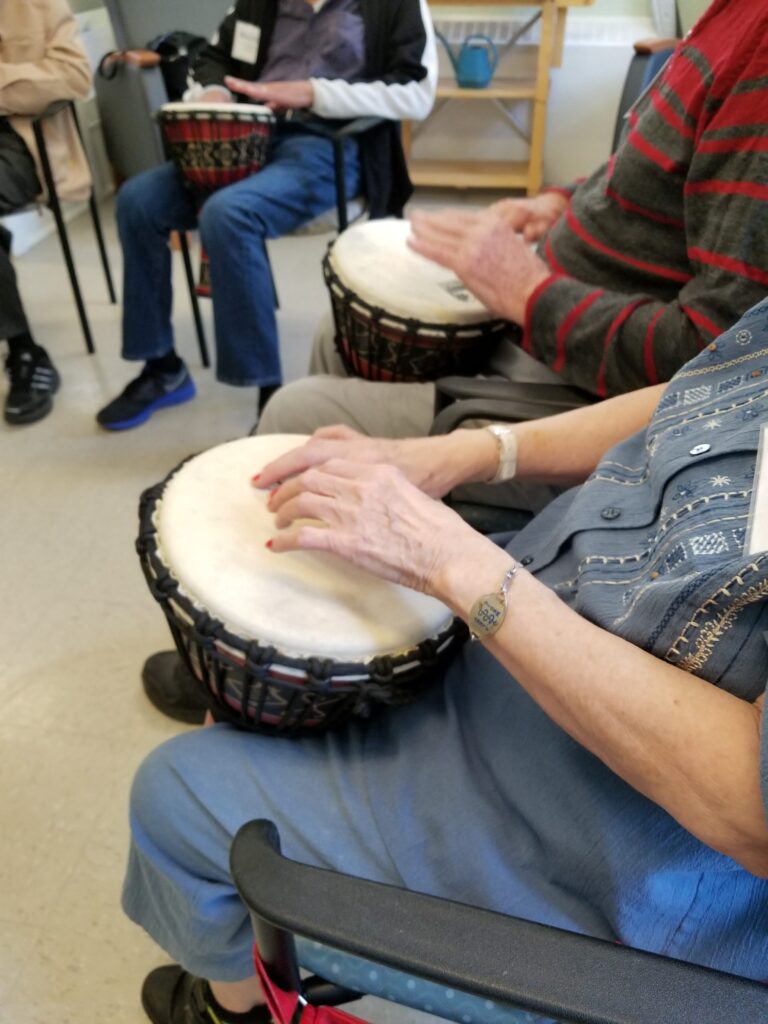 Last week, seniors had their first ukulele lesson – an instrument many were unfamiliar with. Initially, there was some hesitation and apprehension as seniors held the ukuleles for the first time; some members handled the ukulele very gently. But once everyone received their ukuleles, nervousness evaporated and was replaced by a sense of comfort, as members recognized they were all in it together.
The ukulele was chosen for a number of reasons. It's an affordable, durable instrument that can be used solo or in an ensemble. It's also relatively easy to learn to play. One of our Support Workers, Linda, taught herself how to play the ukulele 5 years ago. To bring a ukulele program to Dixon Hall, she connected with a Community Worker who had introduced a similar program in the west end of the city.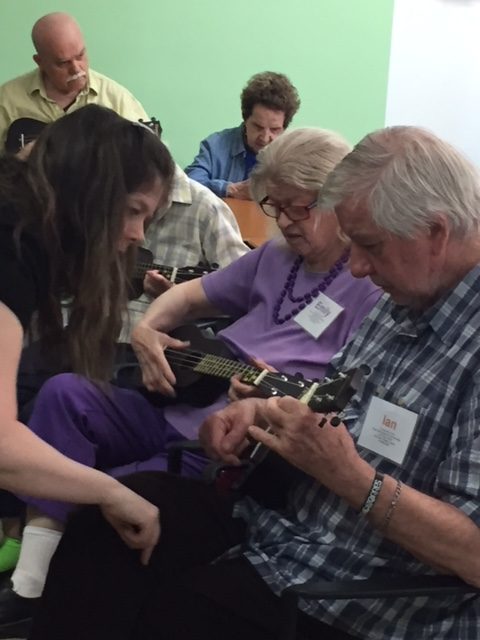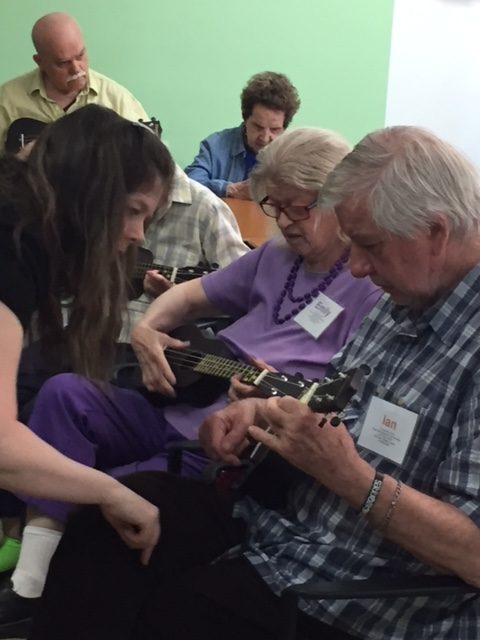 First, Linda taught the seniors how to play a chord on the ukulele, which only takes one finger. Once the seniors learned this skill, Linda couldn't get them to stop playing. There were smiles all around, as everyone quickly picked up how to follow the beat, and when to start and stop playing. Music therapy has significant benefits for people with Alzheimer's. Playing an instrument is a soothing and therapeutic activity, and it's a great way for seniors to work on their dexterity. Playing in a group environment is a bonding experience that strengthens social connections. Everyone can participate and experience the joy of creative expression.
Whether program members are playing the African drums, ukulele, or hand chimes, the new music program has impacted everyone in our Alzheimer Day program, creating many happy memories. We are grateful for support from the Ontario Dementia Strategy for giving us this opportunity to enhance our seniors programs.
Seniors' month continues throughout June, and we'll be incorporating new activities in many of our programs. To learn more about our seniors programs, visit: http://dixonhall.org/seniors