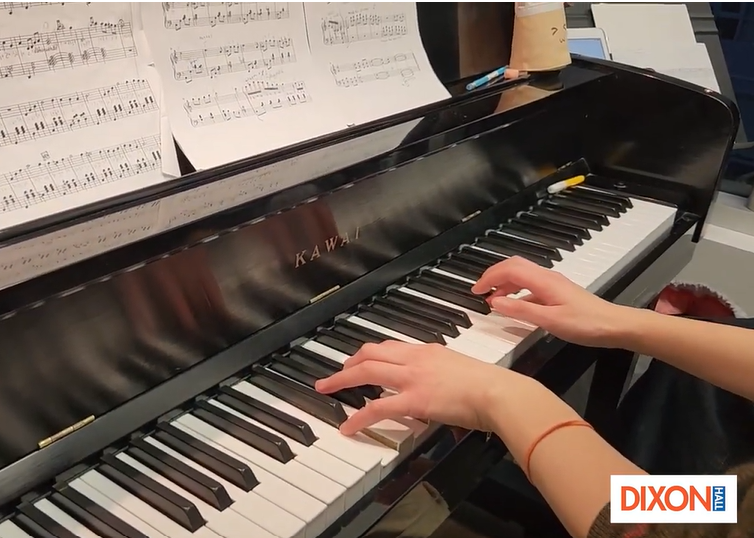 Musical Notes
Many Reasons to Celebrate.
Dixon Hall Music School at the Bill Graham Youth Centre has emerged from the pandemic!
Already recognized and valued for its one-to-one teaching approach, the Music School in September welcomed 47 new students. Early in the New Year, 8 more families were accepted into the School, and demand for instruction recently resulted in another day of piano lessons being added to an already busy schedule.
In keeping with Dixon Hall's Vision that embraces Diversity, Equity and Inclusion, the Music School is now offering Adapted Music Lessons and Music Therapy for youth from age 4 to 22 with various intellectual, physical or developmental disabilities. These initiatives reflect the high degree of accessibility of our programs for Toronto Downtown East residents who otherwise would not have access to the Arts.
It's no wonder that our focused fundraiser in late November for the Music School was an unqualified success. 'Music & Mingle' brought together existing generous supporters and School students in performance. A celebration of success, the evening also was an invitation for current and prospective donors to add to the capacity of the Music School. A recent video that profiles the Music School also celebrates its success: